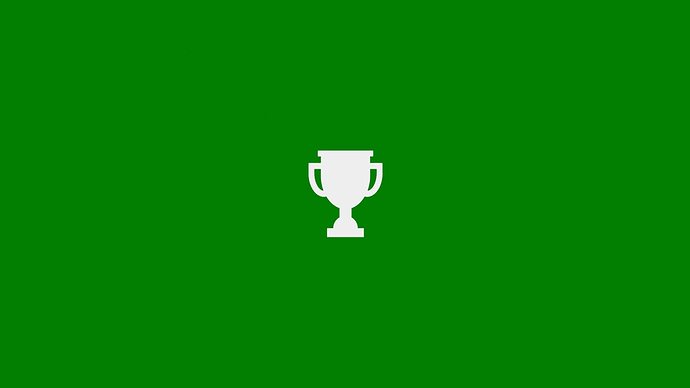 Welcome to the topic dedicated to every achievement hunter on XboxEra!
Feel free to use this topic to tell us about your latest achievements, what you plan to play next, what are your most difficult completions and even to try to gather players to a multiplayer boosting session.
---
The XboxEra leaderboard
I have created a request-only leaderboard on TrueAchievements dedicated exclusively to XboxEra members. If you want to join you just need to send a request on TA and post in here letting me know in this thread.
www.trueachievements.com/leaderboard.aspx?leaderboardid=8223
| # | User | Gamertag | GamerScore |
| --- | --- | --- | --- |
| 1. | Plagueborne | The Wicked Soul | 734.777 |
| 2. | KARMAgoesHARD | KARMAgoesHARD | 604.779 |
| 3. | Scottish_Sin | Scottish Sin | 526.690 |
| 4. | CRZYSPZ | CRZYSPZ | 390.310 |
| 5. | FairyEmpire | baboy1337 | 372.530 |
| 6. | Chyld989 | Chyld989 | 359.075 |
| 7. | SheepDip | Ryuukishi634 | 355.885 |
| 8. | Akosii | Akosii | 324.545 |
| 9. | MasterLeePhD | Master Lee PhD | 307.449 |
| 10. | Shadowgasm | Shadowgasm | 276.585 |
| 11. | FunkyOne | Sir Funkified | 231.538 |
| 12. | low187 | ShadowArceus5 | 226.670 |
| 13. | Knottian | Knottian | 206.455 |
| 14. | CallMeCraig | matsze | 205.325 |
| 15. | brunopcosta1 | brunopcosta1 | 199.225 |
| 16. | BananaBox39 | MaidenLOKO | 182.375 |
| 17. | n0tjack | n0tjack | 162.427 |
| 18. | DeusJabu | DeusJabu | 158.934 |
| 19. | Xumbrega | ctZz1 | 150.247 |
| 20. | TheSego | The Sego | 146.428 |
| 21. | Mort | Mortaigne | 144.267 |
| 22. | MrZweistein | MrZweistein | 128.500 |
| 23. | Bugalugs214 | bugalugs214 | 124.685 |
| 24. | Sikamikanico | Sikamikanico | 123.426 |
| 25. | Bluehawk357 | BlueHawk357 | 111.028 |
| 26. | dfunktjester | dFunkt jestEr | 106.177 |
| 27. | TheSlickTony | TheSlickTony | 102.602 |
| 28. | MMarfil | MMarfil | 96.779 |
| 29. | BadMoodJones | Junglee91 | 92.881 |
| 30. | BeardoN7x | BeardoA7x | 85.425 |
| 31. | dscharles | dscharles | 55.100 |
| 32. | BrigadiersBlue | Brigadiers Blue | 52.393 |
| 33. | PhantomFox | PhantomFox75 | 50.812 |
| 34. | Foorbits | Foorbits | 47.958 |
| 35. | OneBadMutha | OneBadMutha | 46.888 |
| 36. | xJavontax | xJavontax | 40.169 |
| 37. | Running_Riot | BoutTreeFidy | 35.478 |
| 38. | supercommodore | supercommodore | 19.222 |
XboxEra Points Ranking
| # | User | Gamertag | Points |
| --- | --- | --- | --- |
| 1. | Plagueborne | The Wicked Soul | 809 |
| 2. | Shadowgasm | Shadowgasm | 808 |
| 3. | KARMAgoesHARD | KARMAgoesHARD | 781 |
| 4. | FairyEmpire | baboy1337 | 748 |
| 5. | brunopcosta1 | brunopcosta1 | 730 |
| 6. | Chyld989 | Chyld989 | 459 |
| 7. | MasterLeePhD | Master Lee PhD | 418 |
| 8. | Akosii | Akosii | 331 |
| 9. | BeardoN7x | BeardoA7x | 320 |
| 10. | BadMoodJones | Junglee91 | 318 |
| 11. | CallMeCraig | matsze | 301 |
| 12. | CRZYSPZ | CRZYSPZ | 298 |
| 13. | Scottish_Sin | Scottish Sin | 293 |
| 14. | Mort | Mortaigne | 257 |
| 15. | n0tjack | n0tjack | 227 |
| 16. | SheepDip | Ryuukishi634 | 186 |
| 17. | low187 | ShadowArceus5 | 161 |
| 18. | MMarfil | MMarfil | 116 |
| 19. | PhantomFox | PhantomFox75 | 106 |
| 20. | Bluehawk357 | BlueHawk357 | 54 |
| 21. | xJavontax | xJavontax | 17 |
| 22. | dscharles | dscharles | 14 |
| 23. | TheSlickTony | TheSlickTony | 8 |
| 24. | dfunktjester | dFunkt jestEr | 4 |
| 24. | supercommodore | supercommodore | 4 |
| 26. | Sikamikanico | Sikamikanico | 3 |
| 27. | Foorbits | Foorbits | 2 |
| 28. | BananaBox39 | MaidenLOKO | 0 |
| 28. | Bugalugs214 | bugalugs214 | 0 |
| 28. | DeusJabu | DeusJabu | 0 |
| 28. | Knottian | Knottian | 0 |
| 28. | MrZweistein | MrZweistein | 0 |
| 28. | OneBadMutha | OneBadMutha | 0 |
| 28. | Running_Riot | BoutTreeFidy | 0 |
| 28. | TheSego | The Sego | 0 |
| 28. | Xumbrega | ctZz1 | 0 |
| 28. | FunkyOne | Sir Funkified | 0 |
| 28. | BrigadiersBlue | Brigadiers Blue | 0 |
Past Rankings
Monthly Rankings
Weekly Rankings
Past Featured Games