Last updated on: 03/21/2023
General information
Xbox Game Pass is the easiest and cheapest way to play hundreds of games on your Xbox One or Xbox Series X|S consoles, Windows 10 and 11 PCs and mobile (Android). With a monthly fee, you'll get access to hundreds of games in a growing catalog from third party publishers, independent studios, selected partners and, of course, Xbox Game Studios, with first-party games launching day and date on the service. Some games from third party devs are also available on launch on console and/or PC - on console, almost 60 games were launched on the service. Each month, some games are added and others removed, ensurig that there is always something new for you to play.
As of today, there are three tiers of Xbox Game Pass subscriptions: one only for console, another one for PC, and a third one that combines both of them called Xbox Game Pass Ultimate, which grants you the benefits of the Xbox Live Gold subscription as well (play multiplayer games online on console, Games with Gold and exclusive deals, among other benefits).
So, basically, we have this:
Xbox Game Pass (console) - $9.99/month
Xbox Game Pass (PC) - $9.99/month
Xbox Game Pass Ultimate (console, PC and cloud + Xbox Live Gold) - $14.99/month
The games are downloaded to your local device, and in the coming months, Xbox Game Pass Ultimate subscribers will be able to stream a bunch of games to their mobile phones too. For those who have an active Xbox Game Pass Ultimate subscription, you can also take advantage of the Xbox Game Pass Ultimate Perks, with exclusive free perks, add-ons, consumables and more.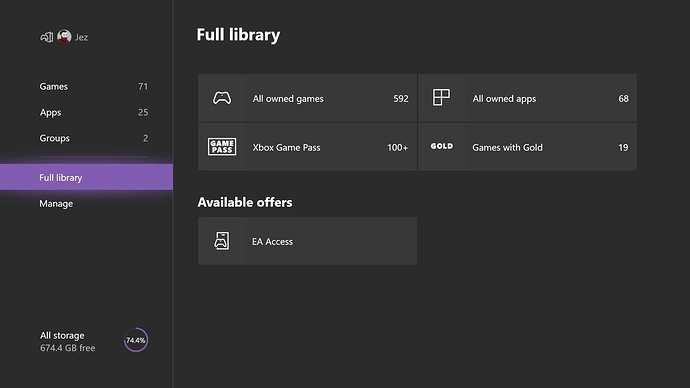 The library features games that are suitable for all ages and skill levels, so it's easy for everyone to join the fun, either on a co-op adventure, an online multiplayer battlefield or a single player narrative driven experience: there are games for everyone. To find new games to play, you can access the Game Pass tab on your Xbox One or Xbox Series X|S console, see them on your ready to install library, or download the Xbox Game Pass app for mobile (Android and iOs) or PC. New games are added almost every week; on the other hand, some games usually are removed in the middle and the end of each month, with a few exceptions.
But wait, there's more: Xbox Game Pass Ultimate subscribers get access to an EA Play membership at no additional cost, on console and PC (PC Game Pass subscribers can access the EA Play catalog for PC as well).
I'll post separate lists of games available on console, PC and mobile, with future additions and removals of each platform right below.
Console games - 353
PC games - 353
Cloud games - 318
EA Play (console) - 86
EA Play (cloud) - 31
EA Play (PC) - 78