UMMMMM WHAT???
Ayo what???
im sorry what
LMFAOOOOOOOOOOOOOOOOOOOOO
just what the fuck
Can't wait for the exclusivity discussions on this one!
I was just thinking today it'd be nice to have Sekiro on Game Pass and here we are.
This is quite the move.
No one is off the table now.
In the article.
We also announced today that Game Pass now has more than 25 million subscribers.
almost 70 billion in cash too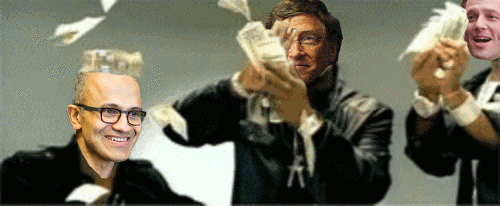 Mike Ybarra and Rod Fergusson were truly Trojan horses.

Xbox owns Tony Hawk

Is CEO of Microsoft Gaming a new title for Phil? Almost seems like they ready to separate gaming if they need to.
You don't have CEO over a sub division do you?