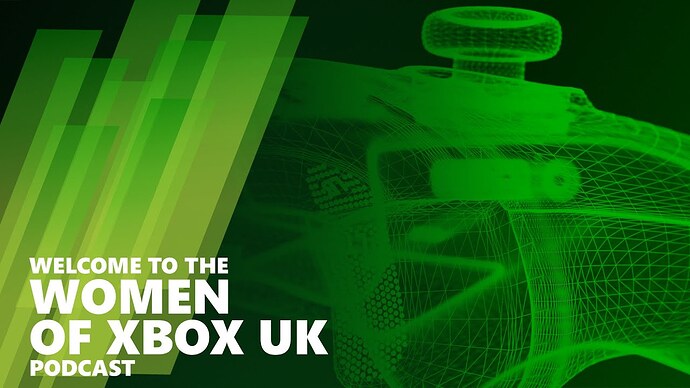 It was mentioned in the Discord last night and in the community thread earlier, but its is such a good podcast which is worthy of your time and a subject that deserves as much engagement as possible in order that we can make sure Xbox continues and thrives on its diversity, that I entreat you to give it a listen.
Hosted by Xbox UK's Charleyy Hodson the first interviewee was Rare veteran and Everwild Executive Producer Louise O'Connor.
She discussed her 20 year career there, her being a lifelong animator and love of Horror games and fighting games' animations

Also we had a few tantalising glimpses into Everwild, which becomes more exciting for me as Louise repeated their mantra of "Nothing exists in the world like it – that's what Rare does, we make games that the world doesn't have"
She also mentioned how Everwild was hopefully going to evoke those times and memories we lose all to often as adults of exploring woods with friends finding the "magic" in fairy rings and the mystery within.
Also mentioning how amazing it would be if they could secure David Attenboroughs voice in some capacity as one who speaks so often about animals and their behaviours and since the game is hopefully one to show you "being one with nature".
All of which made me very excited indeed.
She also spoke of diversity and how much work she has put into building a diverse team and how the more diverse we make games the better we will be artistically and as an industry.
Other Interviewees coming up include…