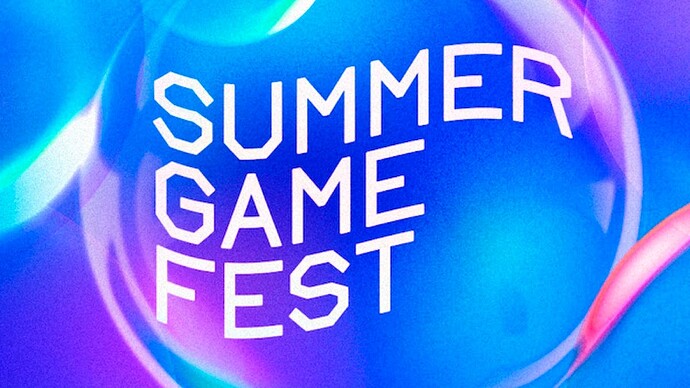 It is Conference Week! Welcome to the big one, the "E3" of Summer Games Fest or Gamer's Christmas of 2023. 10 days or so of announcements, big and small events, Geoff Keighly and Temper Expectations (© @Shpeshal_Nick)
Here's the line up leading to the big one. Other OTs for the Big Shows: Xbox Showcase OT: Xbox Games Showcase & Starfield Direct |OT| SPOILER FREE PlayStation Showcase OT: Playstation Showcase OT: NOT ACTUAL GAMEPLAY Nintendo General OT: Nintendo Switch |OT| Woo Hoo, its me, SUPER MARIO!
June 7th - Monster Hunter Rise Sunbreak Final Reveal (3pm BST, 7am PDT) "Tune in for the final Monster Hunter Rise: #Sunbreak Digital Event on June 7, 7am PDT/15:00 BST! Find out what's coming in the Bonus Update! Then, join the team for a developer roundtable, as they reflect on bringing Rise and Sunbreak to life." Watch on: http://Twitch.tv/MonsterHunter
June 7th - Guerrilla Collective Showcase (3pm BST, 9am PDT) This is the the best indie games show this summer, and already has games like Yomi 2, Spiderheck and Europa set to feature. Watch on: https://mediaindieexchange.com/showcases/guerrilla-collective-mix-2023
June 8th - Summer Games Fest (8pm BST, 12pm PDT) The big one - the Nuevo E3, if you will. Our pal Geoff will bring the heat with around two hours of everything from everyone, including almost all major third parties, and even tie ins with the firsrt parties. Already expected: CDPR will show off Phantom Liberty from Cyberpunk 2077, along with Alan Wake II gameplay and Mortal Kombat 1 game play. Watch on: everywhere basically. Twitch, YouTube, Twitter. There are folk with the YouTube live stream open already chatting about Spider-Man 2 release dates. Best place to watch, our own Xbox Era co-stream!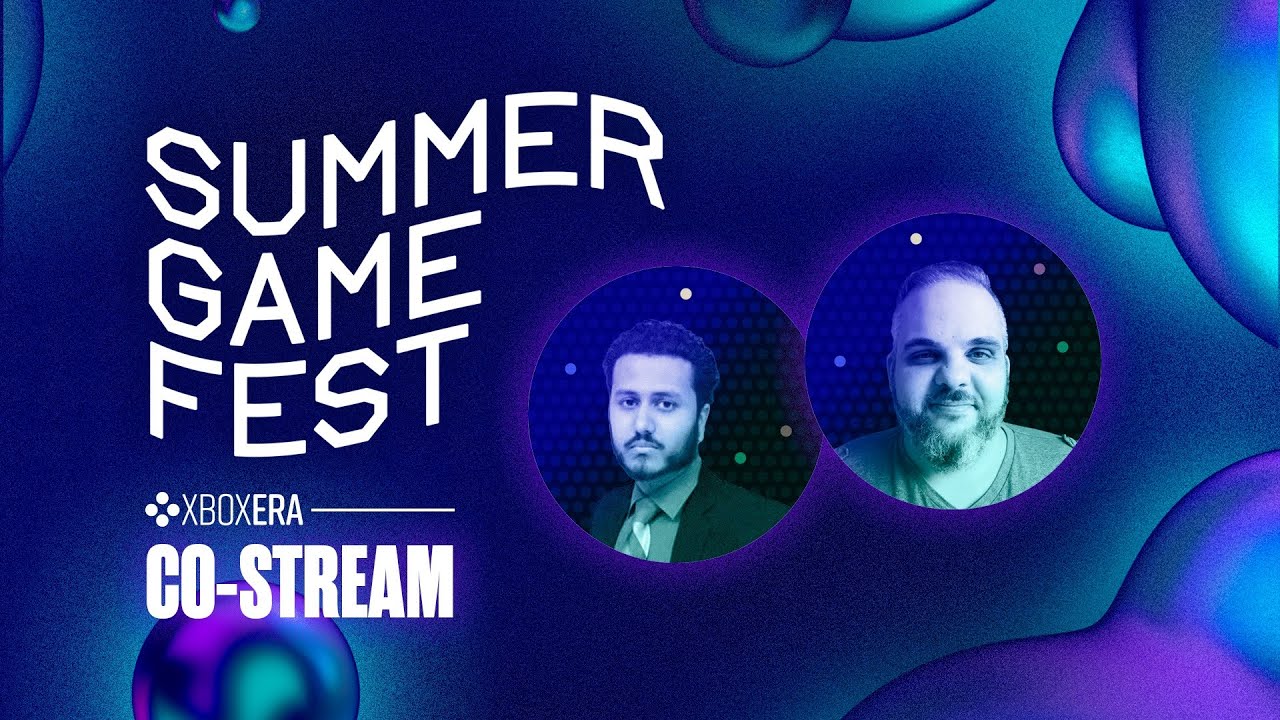 June 8th - Day of the Devs: Summer Games Fest Edition (following the main SG Feed) This is the indie devs version of SGF and will hopefully see many stick around for after the main show. Watch on: everywhere basically.
June 8th - Devolver Direct The Return of the Volvy (11pm BST, 3pm PDT) The perennial jokers return with their usual… thing. Sometimes the best thing about E3 season, sometimes the cringiest thing since Tommy Tallarico said his mom was very proud, this will be interesting to say the least. This sees the return of 30 year old mascot Volvy, which definitely is real. Watch on: https://www.devolverdirect.com/
June 8th - Access-Ability Summer Showcase (4pm BST, 8am PDT) This is cool - accessibility advocate and YouTuber Laura K Dale brings fifteen games and highlights their accessibility options. The fact that we need this as a separate showcase is not ideal, but that exists is a testament to her amazing advocacy in this field. With come with full ASL, BSL and audio described versions. Watch on: Twitch
June 9th - Tribeca Games Spotlight. (11pm BST, 3pm PDT) Showing off a few games from a narrative perspective, this is a neat niche show case that'll feature the likes of Despelote and and The Expanse: A Telltale Series . Watch on: Youtube.
June 10th - Wholesome Games Direct (5pm BST, 9am PDT) Apparently this will be an hour of cool and relaxed games to combat the fighting and shooting games. Watch on: https://www.twitch.tv/wholesome_games
June 10th - Future Games Show (6pm BST, 10am PDT) Games Radar hits with somethings called the Future Games Show (which, surely, they all are technically) but this always feels a little like a mop up session. Anyway, it'll be the place for the AA announcements that will hit the 2024 and 2025 best of games lists I reckon. Immortality was announced here, they keep reminding you. Watch on: Twitch and YouTube
June 11th - Xbox Games Showcase and Starfield Direct (6pm BST, 10am PDT) The Big One. Expect everything obviously, specifically Half-Life 3, Shenmue IV and Final Fantasy VII Remake Trilogy being ported to Xbox, obviously. Oh and the reveal that Starfield runs natively at 120fps. Watch on: The official Xbox Era co-stream, obviously. Xbox Era Reacts | LIVE | Xbox Games Showcase Extended 2023 & Forza Monthly (Campaign!) - YouTube
June 11th - The PC Games Show by PC Gamer (after the Xbox/Starfield Showcase) It's PC Games! That's it. That's the description. Watch on: Twitch
June 12th - Ubisoft Forward (6pm BST, 10am PDT) The killers of E3 come to the summer anyway with a Forward, so expect stuff on XDefiant, all the Tom Clancy crap, Assasin's Creed Mirage, the Avatar game, and apparently some strange unannounced game. This is a big showcase for them basically. Watch on: Twitch
June 12th - Capcom Games Showcase 2023 (11pm BST, 3pm PDT) Capcom are here and ready to show us Exoprimal (day one on Gamepass) and finally revealing Resident Evil CODE: Veronica Remake (hopefully). Either way, it'll be interesting to see what they're going to show. 36 minutes and that. Watch on: Capcom Showcase | CAPCOM
June 13th - Xbox Games Showcase: Extended (6pm BST, 10am PDT) A slower version of the 11th June one, with a few minor things I expect but mostly it's developer deep dives and interviews on stuff. Watch on: all the Xbox places
June 14th - Grasshopper Manufacture Direct (5am BST (June 15th!), 9pm PDT) Suda51's Grasshopper Manufacture, makers of No More Heroes, has a direct to tell us what they're making next! Might be No More Heroes Gaiden! Or IV! OR… who knows. Also, they announced Shadows of the Damned Remaster which was a collab between Suda51 and (formerly of) Tango Gameworks' Shini Kikami. Where to watch: Grasshopper Archives - YouTube
June 15th - Ryu Gu Gotoku Studio: RGG Summer Summit 2023 (4am UK (June 16th!), 8pm PDT) The artist formerly known (to us in the West) as Yakuza returns with information around their next instalments - expect some stuff on the Like a Dragon Gaiden: The Man Who Erased His Name and maybe stuff on Like a Dragon 8. Watch on: Not confirmed, but SEGA's Twitch is where the last year's show was broadcast.
(this will be updated when Nintendo announces there showcase)
Update!
**June 21st - Nintendo June Direct 2023 (3pm UK, 7am PDT) I knew it. Am I an insider? Expect Mario Kart 8 Expansion pass tracks, Pikmin 4, a new Mario game, a 2024 reveal for Metroid Prime 4, and Everybody 1 2 Switch! Watch on Nintendo's YouTubes.