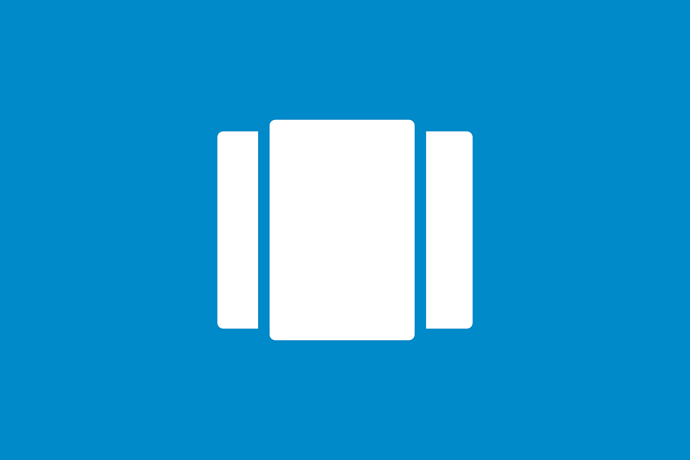 By default, XboxEra forum is set to display a list of forums (or categories) and five latest topics. That means that every time you click on the logo or Categories link, it will show you that view (see example below).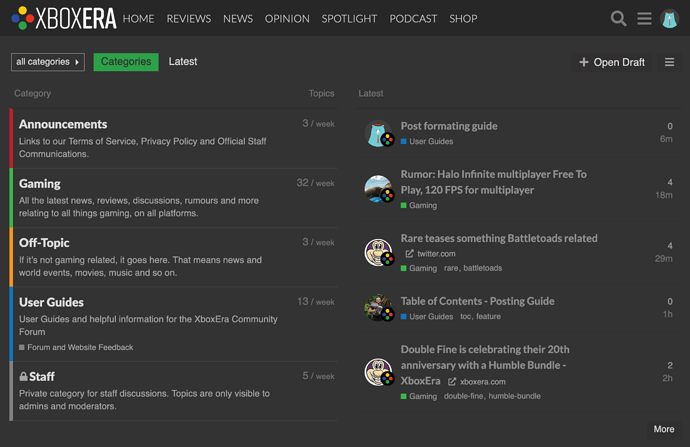 Now, under your account in Preferences > Interface page you can set your Default Home Page!
You can choose:
Categories - as is set by default
Latest - you will see list of the latest topics
New - you will only see the list of newly created topics (which can be empty if you visit forums frequently!)
Bookmarks - only bookmarked topics will be shown as default view
If you choose Latest to be your default forum view, this is how home page of the forum will look for you: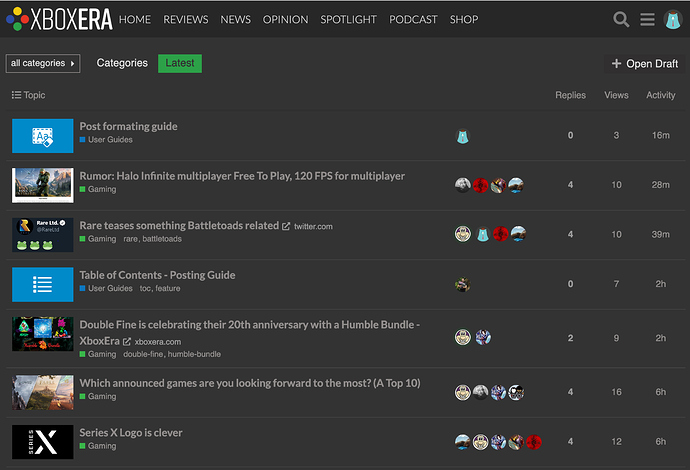 This setting doesn't mean that other views are gone, it's just your preference which view will be your default.
It can be useful.
UPDATE: Bookmarks are added as option for default Home Page view