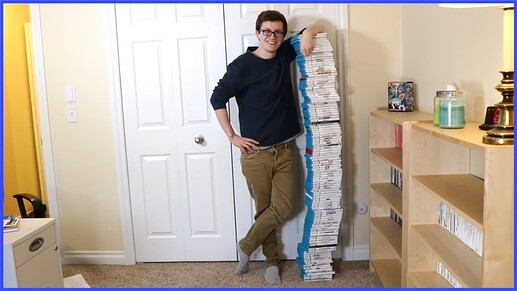 XboxEra's 2023 Backlog Challenge
Welcome back to XboxEra's third annual backlog challenge for 2023!
Whether you're a returning challenger or new, feel free to join! Even if you don't feel like you'll make much progress (with Starfield heading our way, I don't blame ya), we're here to have fun kicking our backlog's ass (or getting your ass kicked instead)!
Here's the gist of it: Take out as many games from your backlog as possible, while minimizing new additions to your backlog.
XboxEra's 2022 Reigning Backlog Champion: @outrigued
Rules:
Each game successfully completed from your backlog gives you a point (+1).
Each newly purchased game detracts a point (-1) .
The competitor with the highest score by December 15th, 2023 will become the XboxERA 2023 Gaming Backlog Champion.
Games on Xbox Game Pass or any other subscription service are worth zero points aside from the following exemptions:
The game is already part of your backlog, in which case it is treated normally
You purchase a copy of the game at which point it becomes a -1 until beaten
Any games received as a gift from your friends/family/dog do not count, as you did not make the conscious decision yourself to add it to your backlog.
Length does not matter. Regardless of whether the game is a couple of hours long, or a 100+ hour RPG, it'll be worth +/- 1 point. Additionally, feel free to play multiple games at once.
As for DLC, significant DLC will be worth +/-0 .5 points for each individual DLC. You can complete multiple DLC for one title. Since not all DLC is created equal, we'll leave it up to the council (the competitors) to decide whether a DLC should count for points.
Expansion passes that are purchased count as -0.5 per DLC.
Grace period: Starting December 15th, 2023 through December 31st, 2023, any purchases made will not count against you for the next competition. However, this also means that any games completed during this period won't count either.
These rules aren't perfect, so if needed, we can modify them as we go. If you have an issue with any of the rules, feel free to bring them up.
How To Play:
Sign up by commenting below! The contest will begin on January 1st, 2023, but challengers can still join afterwards.
Once you've beaten a game or bought a game, comment the name of the game and system, then give yourself or remove a point. Scores will then be tallied on our leaderboard.
We run on an honor system. This is meant to be a fun competition, so come on, don't cheat.
A game doesn't need to be 100% completed to have it count. Your definition of "completed" is up to you, but if the game has a story, then at minimum it should consist of beating the main campaign and seeing the credits roll. If needed, we can discuss and have the council come to an agreement as to what counts as "completed". And again, any length goes.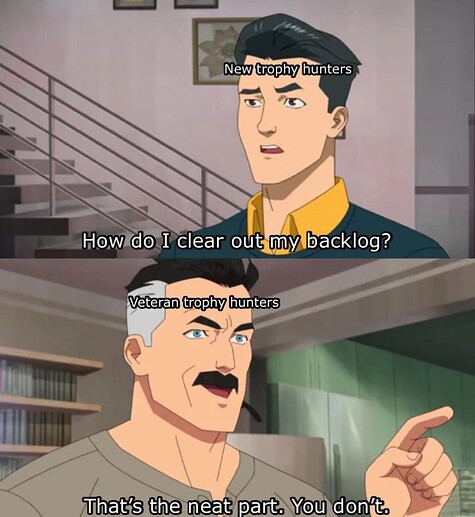 XboxERA 2023 Backlog Challengers: