Forza Motorsport
Fable
Starfield
Avowed
Perfect Dark
Its amazing how media is ignoring the Last of Us PC port. Till now only 6 reviewers have reviewed the game, and majority of the mainstream media has mainly ignored the problems.
Just compare it with the coverage with anything Xbox or in general any bad PC port by any other gaming studio. Not only its a bad port but it doesn't even have the multiplayer which was in the original game.
Its almost like media has given a grace period to Naughty Dog to patch their game and is in a way protecting them.
Quite Interesting. Isn't it.
Is this wise? I was told by "experts" that there is no audience for Japanese games on Xbox.
Is Atelier on Xbox closer to becoming a reality?
With Ryza 3 now available, it feels like there has never been a better time to bring the series to more platforms. When I interviewed Junzo Hosoi last year, I asked about the possibility of an Atelier on Xbox. Since I had the chance to interview him again, I asked if there was any movement on that front.
"My thinking remains unchanged of it being possible if there is enough demand," he says. "But, I do think we need to positively consider new platforms in order to have more people enjoy the Atelier series."
So they want to consider "even more platforms" for the series and also want the series to keep growing in popularity (has been said in other interviews). Well well, I can think of a very easy way to accomplish both of those things.
I already filled out the survey and told them what I want to see
They didn't get review codes till it launched, takes the major publications a few days to get reviews out in these circumstances. Plus I looked it up and a lot of major publications didn't do reviews for the other Sony PC ports anyway.
Outer World 2 - Redfall a close second
Fable - Indy a distant second
Starfield - really cheap having to choose between this and TES
Avowed - Gears 6 a close second
Wolf 3 - Perfect Dark a close second
Going in columns the choices are a little easier for me:
Stalker 2
Fable
Starfield
Avowed
TES
Theres over 50 reviews for games like uncharted spiderman and horizon ports.
I couldnt give a toss a out "major" outlets. To me they dont exist.
But absolute scandel how theres only 6 reviews. I want to see that number triple by end of next week.
Also on another topic…
https://twitter.com/GamePass_Daily/status/1642264818118795267?t=P-mS8eawjd6vN1LiC_jbqQ&s=19
So Wo long did well on GP. They want to put more games on sub. So where the hell is Nioh? Can we get a definitive asnwer as to why Nioh will never come to xbox? If sony have rights to publishing. Just say it.
Seagate had a $20 rebate awhile back. $200-20 =$180. I bought it, definitely recommend getting more storage for your Xbox.

So no PC codes should not be the case for no reviews. It has been more than a week since the game launched on PC, but we hardly see any articles like we did for Cyberpunk, or Assassins Creed Unity.
On one hand they are charging 70 dollars to customers for such a bad port on other hand Naughty Dog are saying people don't know how to update the drivers. This should not be given a free pass for ripping customers off.
Also Just look at the other Sony Games on PC. Like Spiderman, Days Gone, Uncharted, and even Returnal. Just see how many reviewers have reviewed the game compared to Last of Us
Those games have the benefit of having already had sufficient time to get the reviews out
, and it's still substantially less reviews than their original releases got.
Not having a review yet is not the same as not having a review, especially when those games had ample time to get reviewed to reach the point they're at now. And googling "The Last of us PC port" gets a page full of major websites reporting on the buggy state of The Last of Us PC port. The first result is "Warning: Avoid the extremely bad Last of Us PC Port".
Good taste, sir.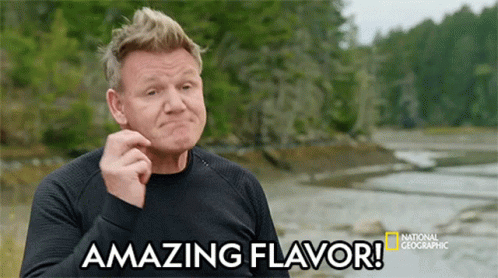 Is this…for real ? That's like a whole new category of video game memes in itself… It's impressive.
It's where I am at the moment :
Outer Worlds 2
STALKER 2
Starfield
Gears 6
Perfect Dark
It's a bit bogus because some games are closer to release than others though.
Horizontal -
Redfall
Stalker 2
Diablo IV
Gears 6
Perfect Dark
Vertical -
Contraband
Fable
Starfield
Avowed
Indiana Jones
Overall, from that 25 game list, I have 15 that I will be playing -
Hellblade 2
The Outer Worlds 2
Redfall
Stalker 2
Fable
Indiana Jones
Starfield
Diablo IV
The Elder Scrolls VI
Gears of War 6
Avowed
Contraband
Wolfenstein III
State of Decay 3
Perfect Dark
Wonder if this is the case with The Last Ronin as well.
The last ronin is like contraband a third party exclusive
Do you mean Rise of the Ronin? That would be even more locked down. Sony funding is behind that game and their XDev team is assisting in development. It's a "second party" game. As said above think of it like a "Contraband" thing.