Voting has ended. The results are in. The lovely XboxEra community has voted on their favorite games of 2020. A year overshadowed by negative events, but luckily gaming was a positive exception. Our community has voted on a diverse set of games. And as we are gamers first and Xbox fans second, we also had many community members vote on games from different platforms. This makes for a diverse list which shows the breath of games the community has enjoyed. With the XboxEra Community Game of the Year we're highlighting four categories.
Best Ongoing Game
Publisher of the Year
Best Indie
Game of the Year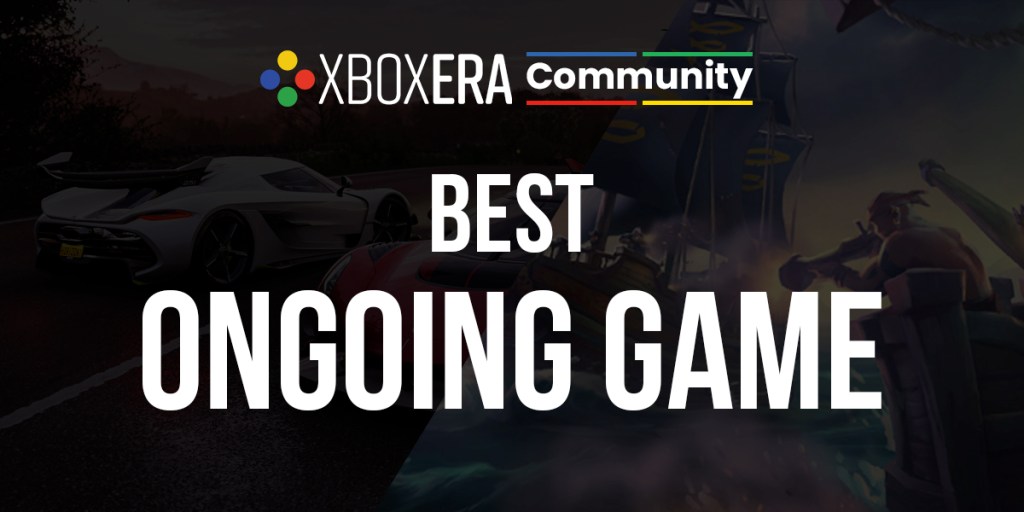 For best ongoing game only two games were fighting for the top spot. And surprisingly enough it wasn't Halo. But, as this is an Xbox community two other Xbox Game Studios games fought for first place.
Best Ongoing Games 2020
Sea of Thieves
Forza Horizon 4
Fortnite
Phantasy Star Online 2
No Man's Sky
Halo: The Master Chief Collection
Final Fantasy XIV
Apex Legends
Some interesting inclusions and ommissions in this list. MInecraft didn't do as well, seemingly not the most popular GaaS experience in our community. Phantasy Star Online 2 did get some votes, securing it a place in our list.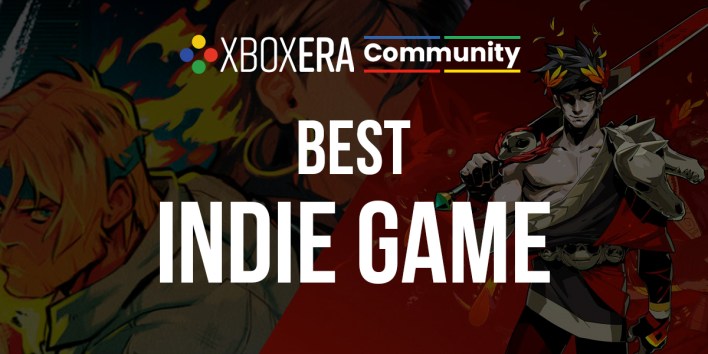 Now onto the indies. Xbox Game Pass has had a big influence on the indie games played on Xbox platforms. Only four games in our 11 most voted indie titles are not available on Xbox Game Pass. And only 2 of these indie games are not available on Xbox at all. A great time to enjoy indie games for Xbox fans. This is our top 11:
Best Indie Games 2020
Tetris Effect: Connected
Hades
Streets of Rage 4
Spiritfarer
Carrion
Call of the Sea
Deep Rock Galactic
The Touryst
Nexomon Exctinction
Fall Guys: Ultimate Knockout
Coffee Talk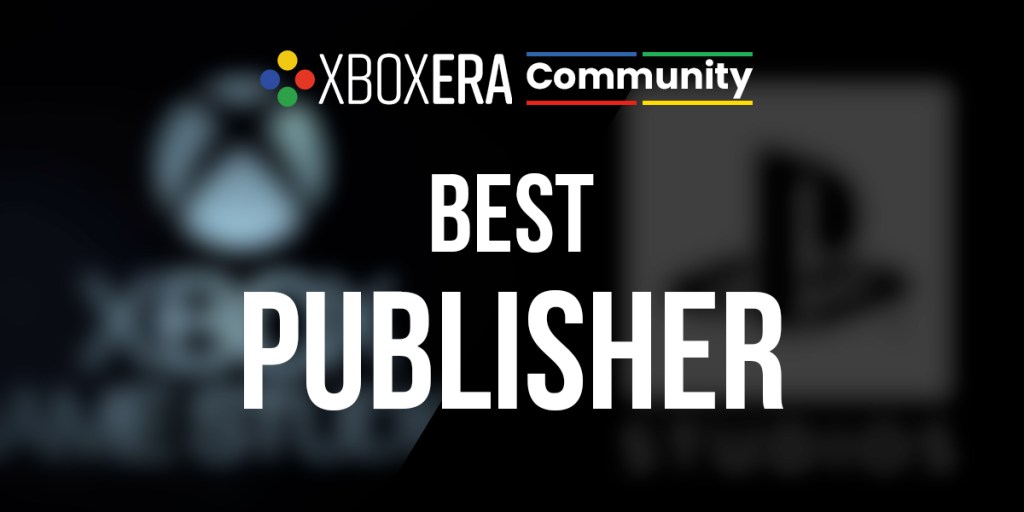 We've also asked our community who they think was the best publisher of 2020. Unsurprisingly many Xbox fans loved what Microsoft has done in the past year. But, Sega and PlayStation also got a lot of votes. Which isn't surprising with game releases such as Yakuza: Like A Dragon, Ghost of Tsushima and The Last of Us Part II.
But, if we look at the publishers who scored best regarding games people liked, there is one publisher people didn't think about. CD Projekt was the publisher for Cyberpunk 2077. And one game can get you far, as this secured them a spot as #3 on our list.
Sega is also in the the top in this ranking, but Ubisoft is placed higher due to Assassin's Creed Valhalla, Immortals: Fenyx Rising and Watch Dogs: Legion. Only one publisher can win though, and by a great margin it was Xbox Game Studios. While Microsoft didn't release any blockbuster game in 2020 they did release a lot of titles in different genres. And as our audience exists of many Game Pass users, many Xbox Game Studios titles were played by our community in 2020.
Best Publishers 2020
Xbox Game Studios
Sony Interactive Entertainment
CD Projekt
Ubisoft
Sega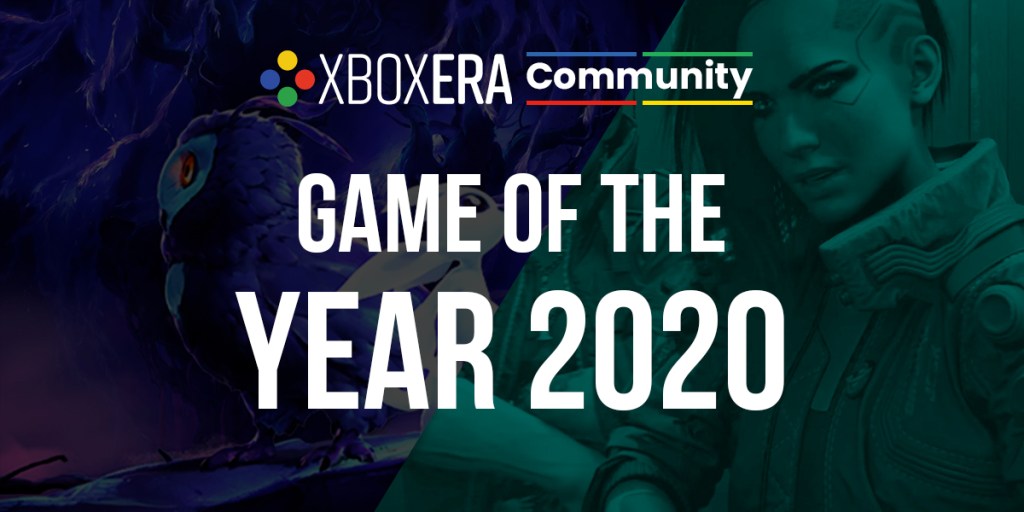 Members of the XboxEra Forums have voted on 87 games in total. Varying from the big blockbusters to the indie titles made by 1 person. We're now giving you the 15 games that scored the most points in our Game of the Year vote. InWant to see the entire list? Check out our forums.
Here we go.
15. Hades
One of the most celebrated games of 2020 was Hades. Sadly enough it didn't come to Xbox, so many Xbox fans won't have played it. Here's to hoping it will arrive on Xbox in 2021. One of our members, Bsigg, has played it and loved it: " One of the best Rogue lites to date. The acting and gameplay are fantastic. "
14. Immortals: Fenyx Rising
A game that ended up high on our staff list (it was #3!) didn't do equally as well in our community vote, for which we obviously blame Ubisoft's bizarre release plan for it. But, luckily n0tjack and many others did play and enjoy Fenyx Rising: "Took what made Breath of the Wild great and added an amazing looking world and decent story to it. Best open world game of the year."
13. Animal Crossing: New Horizons
Competing with Among Us and Fall Guys: Ultimate Knockout for the best lockdown game of 2020. Animal Crossing: New Horizon has been an enormous hit for Nintendo during the pandemic. Lamptramp thought it was a hit too: " Came out just as we entered lockdown and I needed to keep the kids entertained/bribed after doing schoolwork. My eldest and I spend so many hours together in what should have been a stressful time being totally delighted and laughing at each other missing butterflies. We have rather fallen off it, but a wonderful game. "
12. Tetris Effect: Connected
Our very own Shpeshal Ed has been all over Tetris Effect: Connected and, obviously, it was in his game of the year list: " Tetris Effect: Connected is to this point the best version of Tetris that exists. I adore Tetris99 and up until now, Tetris DS was probably my all-time favourite, but Connected just blows right past both.
It's mandatory for Tetris and puzzle game fans, a must for music lovers and anyone who appreciates good visual artistry. But most importantly, it's just so damn fun. Xbox owners have no excuse not to dive in as Tetris Effect: Connected launched straight into Game Pass and I implore everyone to give it a try. "
11. Microsoft Flight Simulator
The third non-Xbox console game on this list. Microsoft Flight Simulator showed jawbreaking visuals and technical marvel to the world in 2020. DeoGame thought so too, and it was included in their 2020 list. "A stunning accomplishment all around. This game is absolutely unparalleled in scope and execution. Technically the best game of the year."
10. Assassin's Creed Valhalla
MrWhite isn't the biggest Assassin's Creed fan but was positively surprised by the latest installment in the franchise. Valhalla did very well in many Game of the Year lists. " First Assassins Creed I've actually played for more than 20 hours since the first three games. Was really impressed by the visuals and didn't encounter a lot of bugs. Running around like a Viking felt good. "
9. Tell Me Why
A surprising entry in this list. A smaller game by Dontnod Entertainment and Xbox Game Studios, Tell Me Why. Voted on by many people. Master Lee PhD had the following to say about it: "Same old adventure gameplay with a great characters and a fascinating story. Refreshing seeing a studio tackle some difficult situations."
8. Wasteland 3
Brian Fargo and inXile Entertainment are renowned for their RPG's and Wasteland 3 has been the crown jewl of their work so far. This is why the game appeared on OneBadMutha's list: " Wasteland 3 is one of the best designed western RPGs of this generation. Would've ranked higher with a little more polish at release. Impressive game design. Good writing. Interesting characters. A RPG with choice and agency. Everything to be a classic except the polish and production values. "
7. Ghost of Tsushima
Ghost of Tsushima captured the hearts and minds of the XboxEra crowd. Performing better than the two open world games Ubisoft released in 2020. Compliments to Sucker Punch for this extaordinary result. Our community member Delroy didn't know he wanted Ghost of Tsushima, but it turns out he wanted Ghost of Tsushima: " I was initially cool on this game, but after reflecting on it throughout the year I realized just how much I liked it. It's exactly what I wanted out of a game set in feudal Japan. Sure, it can feel a bit "samey" over time and not all open world activities hit, but it's just a fun game that doesn't require a ton of brain power to enjoy. Gorgeous visuals by the way."
6. Doom Eternal
Doom Eternal ended up in many peoples list. Silky had the following to say about it: " Everything involved with DOOM Eternal will immediately click and the game refuses to compensate for your displeasure in its mechanics. It's a bold doubling down of everything that worked properly in it's previous game back in 2016, standing as one of the deepest single player FPSes of all time. It's a love letter to DOOM, a love letter to action games like Devil May Cry and Bayonetta. Everything about it, the level design, the enemy design, the fact that the game just decides to be a 3D platformer for a good 20 minutes or so AND that the 3D platforming can be so masterfully tuned that you're asking for more. The sawed-off has a goddamn grappling hook and you can do hard drifts around Mancubus, how can you NOT like this game. "
5. Gears Tactics
Sometimes a short sentence can explain a choice perfectly well. As is the case with DeoGame's explanation for Gears Tactics here: " Nails the Gears side, nails the tactics side. Great challenging fun. ''
4. Gears 5: Hivebusters
It's been a good year for The Coalition. In December they also released the Gears 5 Hivebusters campaign. A 3 hour action packed classic Gears experience. Opatschi loved it too, evidenced by the inclusion in their list: " That was a pleasant surprise. FULL ON glorious ACTION show packed with epic setpieces, LAVA and stunning visuals. I truly enjoyed those 3 hours. "
3. Yakuza: Like A Dragon
A surprising third place for Yakuza: Like A Dragon. It seems the Yakuza franchise has really captured the hearts of Xbox fans. This is surely true for Khalid117x this is what he had to say about it: " Besides being a very enjoyable RPG the standout fact is that no other game moved me more emotionally. YLAD has a great way to tell its expensive and emotional tale about family and trying to be part of one, of loyalty and forgiveness. All this is transported by a great cast of characters with Ichiban Kasuga being my favourite video game character of all time. He is naive and young but his goals are always honorable and the japanese voice actor transported the desperation in Ichibans journey so well that I was moved to tears multiple times throughout the game. I know this game won't be for everybody, but there is nothing in 2020 that had more of an Impact on me like this game. "
2. Cyberpunk 2077
A controversial game to say the least. Cyberpunk 2077 managed to prominently feature many headlines in December. It wasn't all positive news, as performance on the previous generation of consoles was, and is to this day, pretty bad. But, there's a really competent game underneath those problems and so it made Hexer's and other peoples lists: " Even with the bugs, this game is a game like no other. There's not a single gaming world that can come close to it for me. The story was amazing and the characters in it are so dam memorable. I finally beat this last night clocking in 45+ hours and I love the game so dam much. When it gets the next-gen patch, I fully intend on doing another playthrough. "
And… our number one: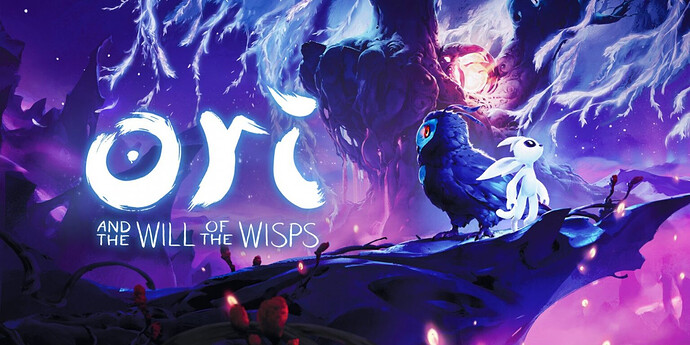 1. Ori and the Will of the Wisps
This game by Moon Studios captured the hearts and minds of many video game fans in 2020. A beautiful game praised for its artwork, music and gameplay. It's fair to say it wasn't close and Ori and the Will of the Wisps won in a landslide victory. This is what some of the people who had it on their list thought about it:
MrWhite: " Breath taking visuals and art direction. And that soundtrack… "
Delroy: " Improves on everything about the original Ori, which was already a masterclass of 2D gaming. Lots of emotional moments, beautiful art, stunning soundtrack. Top notch stuff here, can't wait to see where Moon goes next. "
Hexer " Ori is just so dam phenomenal. The soundtrack, the art style, the gameplay, just pretty much everything. The bosses having rubberbanding was kinda cheap for some of them, but overall was still an amazing experience! Went through and beat it mutiple times, but I still have to beat my Hard mode run. "