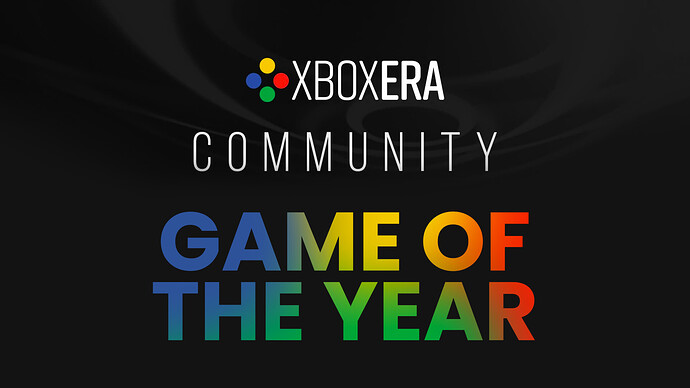 Welcome to the XboxEra
Community Game of the Year Awards
2022
It's 2023! Yay!
This means we can look back at the games we've played and enjoyed. To celebrate the year 2022 in gaming we've created a XboxEra Community Game of the Year Awards vote. At XboxEra we enjoy all platforms and all games. So, all platforms are eligible. If you enjoyed an amazing Stadia exclusive (RIP), include it in your list!
Everyone can nominate 10 new games & 3 ongoing games. Number 1 on your list will receive 10 points and number 10 will receive 1 point. You can nominate three ongoing games. Number 1 will receive 10 points, number 2 will receive 8 points and number 3 will receive… 3 points.
If there aren't 10 games you've played or enjoyed enough to put on your list, then it's fine to nominate less than 10 titles. You need to put at least 1 2022 game in your list for your vote to be eligible.
The rules
Original release in 2022 (PORTS AND MAJOR DLC ALLOWED)
No Remasters
No early access titles
No re-releases
For best ongoing game only games are eligible which have had significant updates in 2022. Titles include Forza Horizon 5, No Man's Sky, The Elder Scrolls Online, Halo Infinite, World of Warcraft, Sea of Thieves, Fortnite, etc. (No 2022 releases!; Gran Turismo, Warzone 2, Marvel Snap, Grounded)
The list
1:
2:
3:
4:
5:
6:
7:
8:
9:
10:
Ongoing Game 1:
Ongoing Game 2:
Ongoing Game 3:
Oh, and we'd love to see some explanations why you've picked what you've picked. It's fun to read! And if you're lucky we'll include it in the Game of the Year thread. Like we did for 2021.
Deadline is February 5th