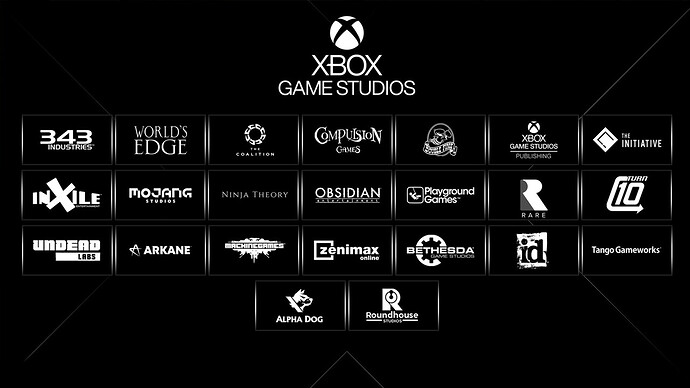 You can go crazy, you can go neutral, you can go pessimist. Either way, I think it would be fun to do a predictions thread and revisit in a year to see just how right/wrong we are. Just don't be so beholden to your expectations, eh? Tons of great stuff down the line.
January:
Quiet month. The Medium is released to good reviews (in line with Observer at least) and strong fan reception. Third-party games like Hitman keep us happy.
February:
Going bold here. Zenimax acquisition is finalized. Xbox announces some details on the acquisition, including their plans for exclusivity (to which my guess is still New IP full exclusive, Reboot/stand-alone sequel full exclusive, sequel to ongoing story timed exclusive 6 months-1 year, updates to FO76 and ESO multiplatform, no "hardball" approach with PSNow and Stadia like buying up contracts but no new games there. Back catalog remains on all platforms in perpetuity).
March:
An Inside Xbox with looks at Flight Sim on console, updates to ongoing GAAS, the announcement of Halo Infinite lighting, a teaser for the Halo TV show, and release dates for Psychonauts 2 and Grounded.
April:
Psychonauts 2 is released towards the end of the month to very positive reviews. Next-gen exclusive on Series X (PS4 version exists but no PS5). The Ascent also releases to positive reception, and MechAssault 5 to mixed-positive.
May:
XCloud begins its wide reach across various markets, Scorn comes out. Deathloop is released on PS5 and PC, possibly Game Pass PC if possible. Reviews well.
June:
E3 baby! Gameplay footage of Halo Infinite (November 16th official launch with early access on the 15th to meet 20th anniversary), As Dusk Falls (February 2022), Avowed (Holiday 2022 tentative), Hellblade 2 (June 2022 tentative) and Everwild (Summer 2022). No gameplay for Fable, State of Decay 3 or Perfect Dark but dev interviews and teases. Brand new reveals for Starfield (October 8th 2021, full exclusive), Wolfenstein 3 (August 13th 2021, 1 year timed exclusive) and Compulsion's new IP (undated). Flight Sim releases on console. Halo Infinite starts flighting.
July:
Quakecon: Brand new looks at Starfield, Wolfenstein and Ghostwire. Surprise new reveal from Arkane Austin (New IP or Dishonored/Prey stand-alone sequel, full exclusive). Grounded enters full release.
August
Wolfenstein III is released to a strong critical reception. Not as beloved as New Order, much better than Youngblood, about on par with New Colossus but slightly easier. Features a new multiplayer mode that harkens back to enemy territory.
September: A quiet month again. Some nice Game Pass editions. Ghostwire releases on PS5 and PC.
October: Starfield baby! Starfield is launched to a strong critical reception and is Bethesda's best looking/most polished game. Some credit MS but this was a decision made by Zenimax after FO76. Reviews better than Fallout 4, slightly worse than Skyrim, but restores BGS Maryland's claim to the crown after CDPR fumbled.
November: This month is all about Halo, Halo, Halo. Halo Infinite launches to the best reviews for 343. Not up to Bungie's standards but still damn admirable. Inside Xbox teases an ODST style spinoff. First expansion detailed. The TV show debuts on Showtime and expands the audience, albeit with some mixed responses among purists. To keep the spotlight on Halo, XO is MIA again. Halo, Wolfenstein and/or Starfield gets a GOTY nomination at the Game Awards.
December Xbox showcases a brief tease for InXIle's new RPG at The Game Awards. It's an open-world Steampunk adventure with strong combat and shooting mechanics. Equal emphasis on making first and third person great. In-engine teaser. Forza is dated for spring 2022, it's new release time.