Thanks for reminding me that Radio The Universe existed.
Just going to list my most anticipated games in alphabetical order since I normally get hyped for games individually once they're a month away from release.
EDIT: Ranked after seeing OneBadMutha's post.
Horizon II: Forbidden West
Dying Light 2: Stay Human
God of War Ragnarok
A Plague Tale Requiem
Gotham Knights
Redfall
Starfield
Steel Rising
Stalker 2: Heart of Chernobyl
Avatar: Frontiers of Pandora
Suicide Squad: Kill the Justice League
Evil West
Tiny Tina's Wonderlands
Sifu
Elden Ring
Bright Memory Infinite
Forspoken
Saints Row
Hogwarts Legacy
Crossfire X (campaign)
Even if half of the 20 games I listed about get released in 2022, it will be one hell of a year for me personally and in general. Hyped!!! Let the new year commence!!! Hehehe.
Tunic

I forgot two - Midnight Fight Express and Replaced
Dying Light 2

Elden Ring

Stalker 2

A Plague Tale Requiem

Gothem Knights

Atomic Heart

Redfall

Suicide Squad Kill The Justice League

Hogwarts Legacy

Starfield
These are the games I am most hyped about
Not in any particular order :
Starfield
God of War Ragnarok
Horizon Forbidden West
Elden Ring
Gotham Knights
Suicide Squad
Hogwarts Legacy
Replaced
Damn WB may be my publisher of the year 2022 .
Starfield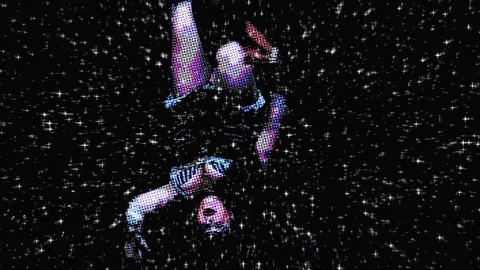 Starfield
redfall
Suicide Squad
Stalker 2
Evil Dead the game
and my indie hype of the year is Cult of the Lamb
AI: The Somnium Files - nirvanA Initiative

A Plague Tale: Requiem

Digimon Survive

Redfall

Elden Ring

Horizon: Forbidden West

Starfield

God of War: Ragnarok

CUPHEAD: The Delicious Last Course

Suicide Squad

Sonic Frontiers
But we all know my most played game is going to be……. drum roll THE BACKLOOOOOOOOGG!
TLoZ: Breath of the Wild 2
Elden Ring
Starfield
Bayonetta 3
A Plague Tale: Requiem
Sommerville
Tunic
Planet of Lana
Replaced
S.T.A.L.K.E.R 2
Edit: added ranking!

Starfield and Elden ring are at the top of my list.
It's Starfield and everything else behind it
Thats what I did before Christmas beat some games in the BackLog
DYING LIGHT 2 and More AAA day1 on GamePass

Starfield
A Plague Tale: Requiem
Oxenfree 2
Replaced
Stalker 2
Tunic (even if i'm a bit hesitant after the demo)
Forza Motorsport (if it makes 2022)
Breath of the Wild 2 (if it makes 2022)
Starfield
Next ESO Expansion
Redfall
The Witcher 3 Next Gen update - so that I can have an excuse to return because I've tried before and it didn't hold for long.
Cyberpunk 2077 Next Gen Update- I beat the game on Xbox One S did most of the missions and finally played a stealth archer(but with a pistol), the game is super good, and has so much more replay potential than the Witcher 3. But I didn't want to go back to it while it's so buggy.
Elden Ring if From Software manages to actually have a stable fps at launch.
Hey friends, I should've mentioned it in the OP…number them if you have a preferred ranking order. Otherwise, I'll just weight them all the same when tallying them up. Your most anticipated is worth 10 points, 2nd is worth 9…and so on.
Starfield
Redfall
Stalker 2
Starfield so far overshadows everything else in 2022, I'd gladly sacrifice all other new releases in order to play it.
Luckily I won't have to do that, so here's a numbered list that includes some other games I'm looking forward to:
Starfield
Hogwarts Legacy
Deathloop
Avatar: Frontiers of Pandora
Cyberpunk 2077
CrossfireX
Redfall
Replaced
Planet of Lana
Weird West
edit: Added Replaced and re-ordered it slightly. Tunic fell off the list, which is unfortunate… But also kind of appropriate, since I've found out that it's not a Day 1 Game Pass title, and so my anticipation for it dropped a bit.