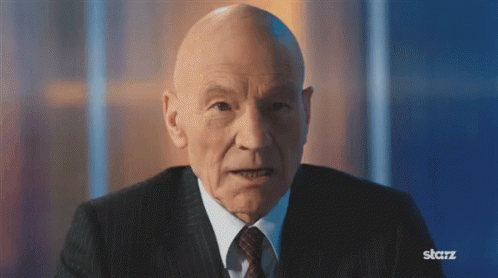 Turns out Phil was right to pass on this one
I'm sad. But better dead than a bad remake.
Remember when people had a meltdown for this?
Good, don't trust Embracer and Sony on making a faithful remake of KOTOR, as they don't have the expertise of making deep RPG's. Only Obsidian and Bioware(the old BioWare) could do it. Larian might but even I have my doubts.
Good thing it is dead. Should have been multiplatform from the start, and really it should be a sequel.
Series S did this. Don't @ me.

But I was told that MS was inept for not going after this!?
It's almost like… and this is shocking, but hear me out… the decision makers at Xbox might sometimes know their business better than the message board peanut gallery.

I don't even remember what my thoughts were at the time so I may be guilty lol.
Larian don't make bioware style games. Would not be a good fit for KOTOR.
The PlayStation exclusive KOTOR announcement was a dagger to the heart. But I'm over it. Xbox owns Tony Hawk now, all my energy needs to be reserved for making sure Xbox doesn't mess up tony hawk, which carries infinite more nostalgia to me.
… and enough with the straw man… this is why people were melting down
They just made a sequel to a BioWare game.
The writing is nothing like a Bioware game (KOTOR) don't be obtuse. Have you even played BG3? And in any case no one wants KOTOR to be top down and turned based. I know Larian are the current darlings of video game discourse (I wonder how long that will last lol)but they aren't the right fit for KOTOR
Just want to add my vote to this.

No problem with Larian and their fans (I haven't played BG3, I'm sure it's great) but I don't need them to take every real time BioWare franchise and convert it into a turn-based Divinity-alike.

Just because BG3 was top down doesn't mean KOTOR would be. They're a talented studio and they can make something different for them. Doesn't mean it won't be as good as BG3. It's not like KOTOR has real time combat, it's literally based on D&D dice rolls.
I'm just saying they're a talented AAA Western RPG studio and we don't currently know what their next project is, unlike every other big AAA Western RPG studio.
Man it's a real shame Sony and Embracer dropped the ball so hard here. I played KOTOR for the first time recently. The story is incredible, but the actual game part of it sorely needs an extensive remake to make it attractive to younger generations. Now we may never get that, and the only hope to get more people to experience this story will be through film, which is very far from ideal imo.
It really isn't that bad.