Finally!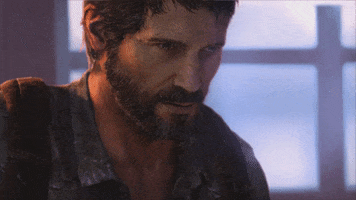 Need me some glorious God of War footage or trailer.
Gimme Final Fantasy and Gran Turismo.
Sony announced first party: HFW, GT7, GOW R
Sony moneyhatted games: Deathloop, Ghostwire Tokyo, FF16, Forspoken
Marekting deals fall 2021: COD and GTAV
I expect to see all the 1st party in some way (from a little snippet to a medium long trailer, not a deep dive within a 40m show).
Among moneyhatted titles, a Deathlooo final trailer is likely, maybe Ghostwire (technically is early 2022, aka Q1), if I'm not wrong some head honcho at SE said FF16 will be seen in 2021, Forspoken IDK, it's a pretty generic concept, I don't care much.
For marketing deals I expect GTA, for COD I'm not sure, we've seen it at Gamescom, maybe a little snippet.
Then some indies and whatever else is anyone guess.
I hope to see Ghostwire Tokyo. It's time.
Is that the show where they finally drop the bombs ? It looks like it. Good times.
I don't know what to expect, surprise me.
I would add Bluepoint acquisition announcement and their new game.
Just give me a reason to turn on my ps5 even with third party games.
Yeah, it seems things aren't going too great.
Honestly I'm just happy that the bulk of Tango is not on the project.
It's too early for a new game, they still have to release Demon Soul on PS4 and maybe PC.
Just give me a reason to turn on my ps5 even with third party games.
For once, completely uninterested. I still don't have a reason to get a PS5, and less desire to than ever.
Waiting for a non-hideous console and somewhere around 10 games. So far nothing on either.
Just announce a black model already.
Think it glitched across pages
Missed these kind of bombastic announcements <3
GOW, ForSpoken, Ghostwire, GT7 … can't wait for 9/9
Also this is the best invitation to events,
Long: 40 mins
Who: 1st/3rd party.
Content: this year & beyond.
Hardware: console.
Note: more coverage in post-show.
Simple and direct to the players.