"Our World has a rhythm. We all sense it, but only a few truly feel it."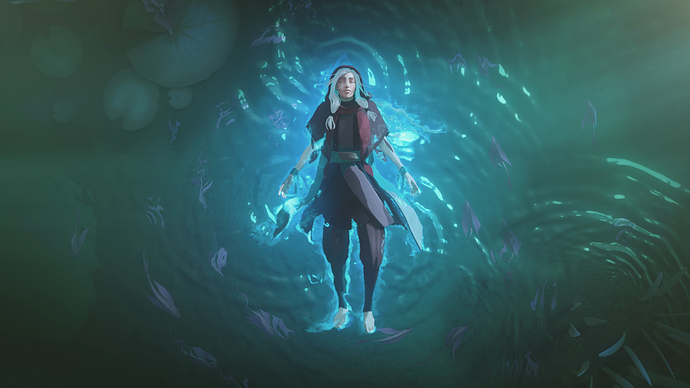 So I am sure almost every single person saw the recent Everwild: Eternals trailer and blew their socks off with how gorgeous its presentation was, from the character and creature design to the art style to the music to the whole atmosphere they're going for. Personally, the second trailer looks far superior in its art direction compared to the XO19 reveal, which was gorgeous in its own way, but was distinctly flatter in its approach to colors and design.
For one, I'm actually confident the game shall look very similar both in art direction and fidelity to this cinematic as Rare seems to have the sort of technical wizardry to pull off stylised, high fidelity NPR (non-photorealistic rendering) as proven by Sea of Thieves.
Now that I've mentioned that, I am ALSO sure that every single person came out of that presentation knowing absolutely nothing about how the game shall play. Turns out Rare shares our sentiment, as they reported to have been "still playing with ideas" for what the game shall actually be.
So I wanted to dedicate this thread to start a conversation about what we think the game could be at several levels:
Is it a Co-op game? This is the most common extrapolation given what we've seen in both the trailers.

If so, is it live service or a one and done experience, something akin to RPGs that have tons of content by design right from the start and simply have a concrete ending to the game, something akin to the Witcher 3? I personally believe it's gonna be the former because Xbox just seems to want to make everything live service if they can, makes sense given their Game Pass mission, but I'd personally hope it's more of the latter, Sea of Thieves already acts as Rare's live service, would be a shame for a SoT player to start having to split his/her time between two live service games now.

What do you suspect shall the world design be/hope to be, Linear or Open-world? I suspect it's the latter. If so, what innovations do you hope this game brings to that design? I'm sure we're all tired of "go and pick the flowers and bring it to me" and "you could actually just start this mission right now but sadly you need my sister's permission and she's half way across the map" tropes.

If co-op, what limit of characters? Splitscreen? Online and Couch? Can it be played completely solo?

In what ways could or should they approach their whole natural preservation shtick with this? I'm personally all on-board for it, but hope it doesn't try to hammer in arbitrary tropes and does something original.

The creatures seem highly expressive, varied and capable of sharing deep bonds with the characters. Could we name these beasts? Shall all of them have to be tamed through a mechanic, ala Pokeballs in Pokemon games? Just as a side, what was your favorite creature shown? It's super hard to pick for me, all of them looked extremely unique and expressive, but I think I shall have to go with the "mascot" beast that is the Flower Antler Deer, but if I had to choose something less obvious, I'd go with the Tree Hugging Doggo lol

In general, to sum it up, what do you want the mechanical core of this game to be?

Lastly, when the hell could this game release?
I shall be updating this post with new information as it comes and suggested questions that you guys could also provide that could be relevant and add to the discussion. Cheers!
UPDATE 1: Sept 8th 2020
Everwild Eternals: Director's Commentary video revealed with concept art and new details on characters and world.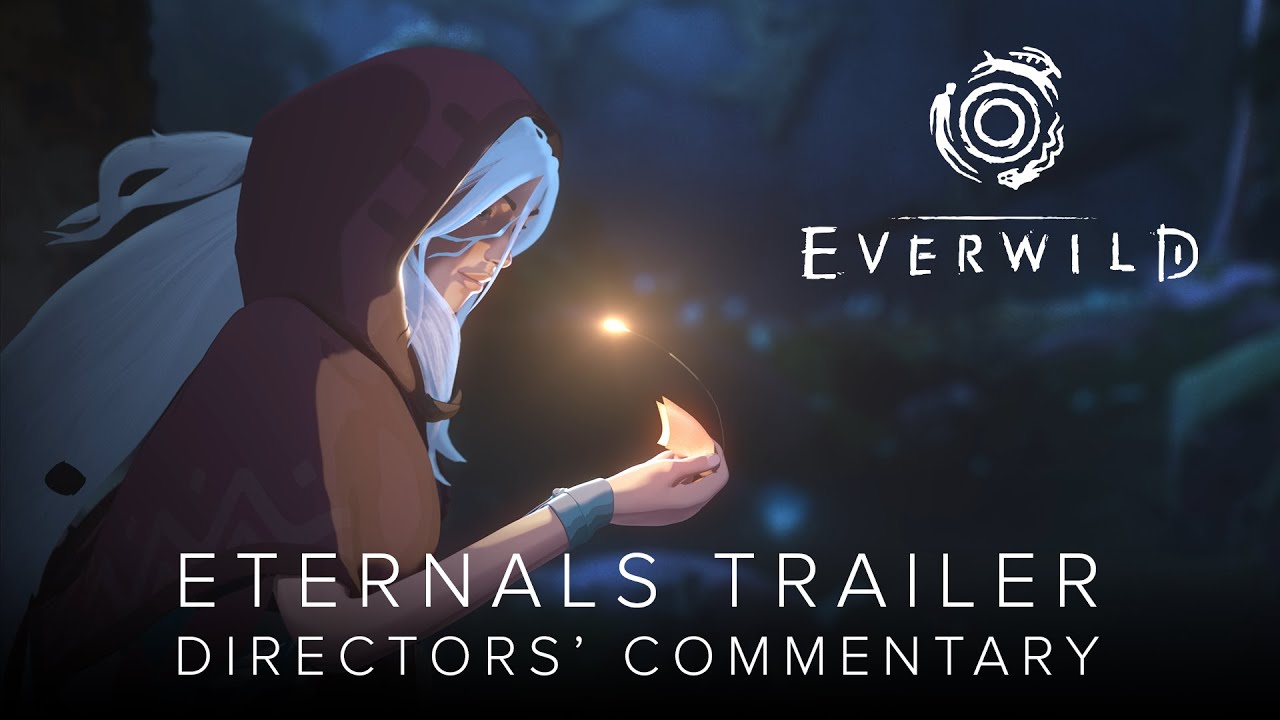 The people you see in the trailers are named "Eternals" as implied in the title of the trailer.

Eternals are a deeply ritualistic culture who share (or strive to) deep bonds with the animals in the world

The deer creature being nicknamed on Reddit as "Bloom Deer" acknowledged by the devs, playing central role in both the trailers.

The bat creature relies on Eternals to get help in its hunting while it helps them learn more about the world and objects in it, showing symbiotic relationships being possible between the people and creatures in the game.

The Doggo looking creature is based on the Elephant, which takes down trees with its tail, much akin to elephants doing the same with their trunks.

The frog like creature represents species that have other living things in their bodies, maybe just living there or being looked after like marsupials but exact reason in this creature's case remains a mystery to be explored later.

The circling around the tree scene represents a core narrative beat: These trees are in danger from this big locust attack-like event and Eternals use their rituals to protect them from it.

The markings of the Deer Spirit on the wall represents a world with history and past cultures having come in contact with said spirits and possibly shared similar relationships.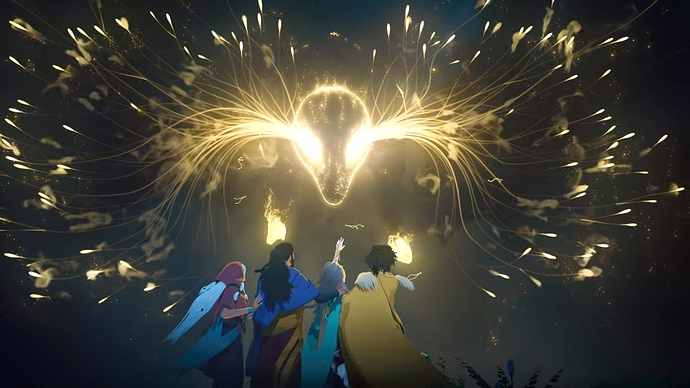 No details on gameplay at the moment, hope to see that sometime soon rather than later, but this game is gearing up to be that Princess Mononoke + Avatar: Last Airbender experience we never knew we wanted!