What?? I had no idea this was even a project
Last of Us HBO spoilers (and Game of Thrones)
How do you guys like the new "hivemind" mechanic HBO added to the series? It was inspired by actual science where fungus can develop large networks underground. Personally I don't like it because now I have in the back of my mind that Joel or Ellie could step on the network at any time. Idk it just sets up scenarios where the writers can arbitrarily decide to introduce hordes of infected without much justification. It also lines up a conclusion to Part 3 where the entire network can be destroyed all at once like how killing The Night King instantly destroyed all of his peons in GoT.
Otherwise, I really liked the episode despite the gross kiss.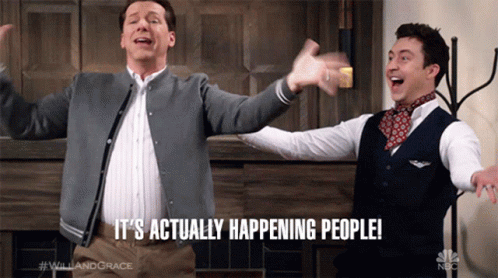 I'm fine with that, as, whilst a threat, they aren't the main danger, like the GoT character you mention.
Great episode, Anna Torv was fantastic in this.
What's the name of the movie with the yellow cover and a guy getting a fist smashed in his face?
The Banshees of Inisherin
This is why I love cinema so much. There are so many genres, so many things you can do. Sometimes you want action and that's enough. Sometimes a horror, or a comedy. This is more like a drama/comedy and with the majority being drama.
Fantastic acting by Colin Farrell and Brendan Gleeson, but especially Colin I could barely recognise with how he acted. Probably not for everyone, but I thought it was very special.
Beautiful movie. It's in my top 3 from last year.
Gut wrenching with proper levity.
Watched Puss in Boots: The last Wish for the second time in the cinema just now. I love this movie. It's so well made, great story, humor, likeable characters, has a lot of heart.
I'd love to have a third one.
Watched it with my three kids last week, we all loved it. Death is such a badass character.
Yeah, absolutely!!!
Really liked all of the new characters, and the dog with his sad story. His back story is actually quite dark if you think about it.
By the way, Death really reminded me of one of the wolf in Bad Guys. Loved that movie last year.
My girls are really excited for the new Shrek (that they tease at the end).
Yeah, that part was very cool! I really hope they can make it work because the last movie wasn't too great iirc. The first one remains a classic forever, the second was great too. But I don't remember 3 being that good. But, who knows after so many years. Never once did I think Puss in Boots 2 would be this good and it's many many years since the first one.

Perfect as I am on season 3 now so I have plenty of time to finish it up.
What a series by the way.