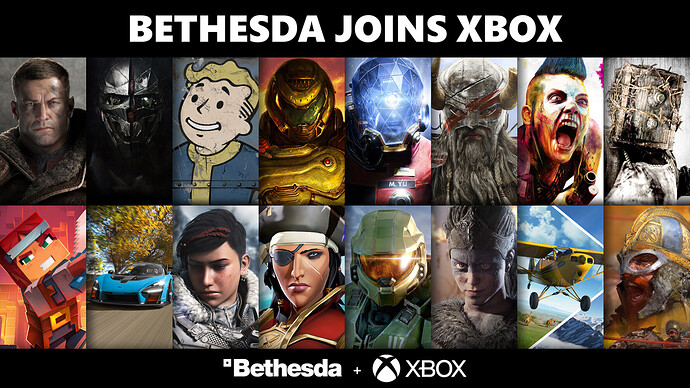 Hope I've got 'm all. These are the currently unreleased Xbox Game Studios/Bethesda Softworks games. I expect this is the highest number of announced unreleased games for Microsoft we'll see in a while with a bunch of them releasing the next few months.
Now, it's time to rank these 22 games on the Hype-O-Meter. Number 1 gets 22 points, number 22 gets 1 point. At the end of the road we'll know XboxEra's Hype Rankings. Or something.
Here are the games, good luck with reorganizing this list. And remember, it's about personal hype.
Age of Empires IV
As Dusk Falls
Avowed
Contraband
Deathloop
Everwild
Fable
Forza Horizon 5
Forza Motorsport
GhostWire Tokyo
Grounded
Halo Infinite
Hellblade II: Senua's Saga
Indiana Jones
Perfect Dark
Project Mara
Psychonauts 2
Redfall
Starfield
State of Decay 3
The Elder Scrolls VI
The Outer Worlds 2