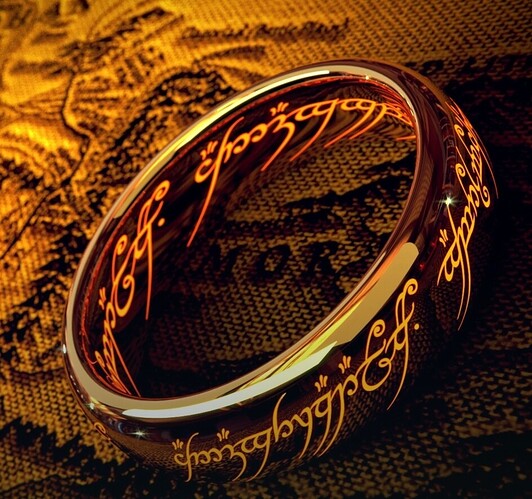 https://www.bloomberg.com/news/articles/2021-04-17/amazon-cancels-lord-of-the-rings-game-announced-two-years-ago
look, what a mess Google and Amazon made

Third cancelled game by Amazon (Breakaway, Crucible and now this)
Google and Amazon join the industry, K-I-L-L-I-N-G.
I had no idea this was a thing prior, but how is it possible to be this much of a trainwreck? Have they even gotten a single thing right?
We gonna question Jason's sources and integrity with this as a video game journalist?
Just got to wait for the Amazon LunaTics to storm the social media sites now…
Didn't even know it existed, that being said I thought they were making an mmorog called new worlds?
Seems odd to make 2 brand new mmorpgs…
They prob wanted the tie in to their $465 million LOTR TV Series.
LOTR has a really great track record with video games. I've enjoyed every LOTR game I've played. Amazon just continues to drop the ball more and more.
Time to sound the Horn of Gondor!
Why couldn't have had a SP open world RPG based on LOTR?
Seriously, someone at Amazon Game Studios needs to get a grip and convince management that you don't start in the gaming industry by creating the largest, best and most ambitious games on the planet.
Start humble. Build a fanbase, build good studios. You don't start by making World of Warcraft, Destiny 2 and Grand Theft Auto competitors…
Killer Instinct died for this?
Out of touch, rock-headed leadership is almost impossible to overcome. I doubt that anyone there can convince the brass of anything.
That same rock-headed leadership probably saw a theoretical potential of exponentially more money in the MP realm, completely ignoring the current reality that their studio hasn't shown the ability to even make a small scale great game.
Crucible, which was canceled after coming out

My god, this is also the fault of the IP owner. Give your IP to companies and studios who understand the industry.
Even worse.
It was put back in beta, then cancelled. Lol
Thankfully, I have zero interest in Amazon (or Google for that matter) when it comes to gaming. I'll stick with Xbox and PlayStation.