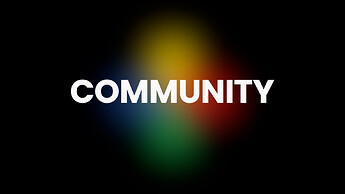 Link to Discussion
: Everyone, the team has been discussing patterns we're seeing after some of us have seen users understandably complain about the negativity that seems to derive from a handful of users. I think a few things need to be clearly stated:
First and foremost, this site and forum were created for Xbox fans after seeing the rampant negative, sometimes false, narrative drilled across numerous media/social sites. As such, while we welcome everyone, the Xbox fanbase needs/needed a home that Xbox can be discussed without being subjected to the same Anti-Xbox sentiment repeated ad nauseam on those sites.
That isn't to say that we want to cultivate a cult-like environment, that some other sites seem to desire, and feedback/criticism of Xbox is always welcome when it's in good-faith and not repeated ad nauseam. Despite what some user accuse the forum of (a "cult") there's far more evidence to the contrary: that we can have discussions that clearly criticize the players in the gaming industry and where we hope our feedback is adhered to. In fact, it's often the criticism Xbox fans have for and to Xbox that have garnered some of the best initiatives. What isn't welcome are ad nauseam arguments repeated every week about "no games" talking points (reminder that last year saw nearly a dozen XGS titles released, whether they released on multiple platforms doesn't change that they were developed, funded, and published by Xbox studios) or diminishing the impact that COVID has had on the world and this industry, as examples. Similarly, because some seem to hyperbolize any of these types of posts, let me make it clear with an example of bad-faith, concern trolling, or whatever else you might want to call it. If someone has a pattern of repeating the same negative Xbox talking points whilst managing to find the opportunity to bring up completely unrelated, often disingenuous points about Sony, for example, we're going to start looking at those users unfavorably and taking action.
I'm tired of seeing the same few users rile up a negative circular argument that derails the threads, followed by comments about how much this board sucks because of said users or DMs asking if the forum's "safe" for them today because that person doesn't want to get bombarded simply for thinking Xbox didn't kill their parents. This may sound hyperbolic, but some of the bad-faith, cherry-picked arguments are getting ridiculous; I don't care about narratives, I care about objective data.
Finally, I'll say this, as this site was built as a haven and source of dedicated Xbox news for Xbox fans; if all you can do is blindingly praise Sony and criticize Xbox, perhaps this isn't the forum for you. Like any other service, this isn't a democracy and these are our rules: respect them or forfeit your rite of participation.