First things first, need to give credit to the inspiration of this topic. My friends over at the Iron Lords Podcast ask all their guests this question and I find myself captivated hearing how different gaming franchises have had meaning or impact on people growing up. How have different games effected you as a gamer? How about as a person?
What are either your top 5 games or IPs of all time? These are franchises that have had impact on you personally. Doesn't matter what anyone else thinks.
What is your favorite console of all time?
Stories not required but will make your lists even more awesome. For me personally:
1. Halo - The first time I ever saw Halo, it was for 5 minutes at a Game Stop kiosk. I couldn't stop thinking about it for days however my ex was expecting a ring, I was doing a poor job saving up, so spending money on consoles was a no-go. A week later I picked one up while she was working. I somehow convinced her that my parents bought me an early birthday present when she came home. Her ring would be delayed.
Looking around the Halo ring or landing on the beach in the Silent Cartographer remains two of my top "oh shit!!!" moments of all time in gaming…and that's only where it began. More importantly, Halo is where I've met a lot of my gaming friends over the years. From Halo game nights to trying to figure out what I Love Bees was to the most amazing gameplay level we cheered together…but never got to play (E3 2003), it's been the most complete IP for me and it's not that close.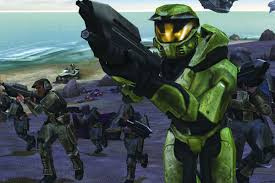 2. Metroid (the OG) - There is no Metroidvania. Only Metroid-likes. Metroid was the 2nd NES game I owned. The one that started a genre. Castlevania, a very good linear game, was the 3rd. So I can confirm there is no Metroidvania. Only Metroid and everything else that copied it. We all give Castlevania way more credit than it earned. What I remember most is the eerie music, finding my first secret pathway with a bomb and Metroid codes scattered throughout my house.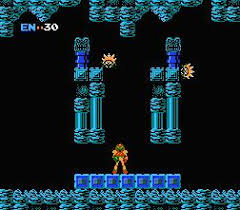 3. Half Life (the OG) - Today's PC Master Race really doesn't understand what gaming superiority meant unless they had a power rig back in 1998. Yeah sure, you pay $1000s to get those extra frame rates and better hair physics today. When I played Half Life for the first time on a gaming PC, I thought I went to another dimension in gaming. From the opening crawl, no game has ever duplicated the immersion I felt the first time I explored Area 51. Will never look at a crowbar the same way again.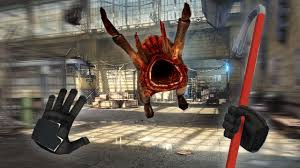 4. Ninja Gaiden - This franchise is the only one to wow me across 3 different platforms. Very few games ever captivated me in a magazine the way the Ninja Gaiden preview in Nintendo Power did. Me and my brother carried that issue around until the pages melted away. When he finally got "our" birthday present on his birthday, it lived up to the hype and was the first game that truly humbled us.
The first time I saw it in the arcades, it's stunned me. Everything else looked dated in comparison.
The first time I saw it on the OG Xbox, it once again wow'd me and set the bar for 3rd person action games.
I think it's time for Ninja Gaiden to wow us again.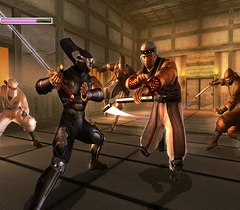 5. Dark Souls 3 - This is the only IP on the list that didn't have the advantage of nostalgia. For nearly a decade, my gaming diet was mostly multiplayer and sports games. Sometimes I'd dabble with single player games but rarely stuck with any or beat any campaign outside of Halo. Then Dark Souls 3 was available on sale. After a couple hours of getting my head beat in by the first boss, I retired. Problem is when I'd look at it, it was like it was talking shit to me. I realized it was the only game I quit playing due to being hard rather than apathy. It challenged my character. So I decided I would beat the first boss, then retire. But the rush…man the rush of beating the first boss…I couldn't stop after that. Somehow Dark Souls revived the old school gamer in me. Today I play lots of games from all types of genres because I learned that if you stick with something and give it a chance…like a real chance…well you never know what you'll like.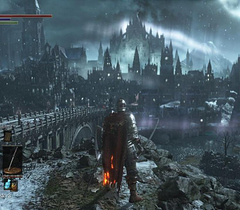 Favorite Console Sega Genesis
Me to the new kid on the bus: "Do you like Sega Genesis"
New kid: "Yes"
Me: "Do you want to come over and play"
New Kid: "OK"
This is how a shy kid made his first real friend in High School…who'd go on to become my best friend. Years later after many hours crowded around small TVs trash talking in EA sports games, tearing off each other's heads in Mortal Kombat, and taking turns fighting through levels in Streets of Rage or Shinobi, most of my best friends and many memorable moments were built around this console. Yes gaming is about games but nothing beats gaming's special powers to pull people together. And that's what Genesis did that Nintendidn't.