That…was me actually. lol
And I will 100% be eating chips again.
I didn't eat last time, that was someone else.
I'm going to try to be there, super busy tomorrow night getting ready for my vacation. I may show up late. I'll message @Doncabesa when I'm around.
Som, my sincerest apologies
Tavish, my sternest eyebrow furl
Did someone say mandatory Fritos tomorrow night?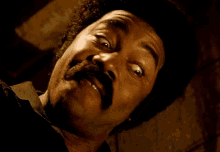 Which food item annoys you the most? Asking for a friend.
I think so! That's what I'm hearing at least.
Swedish meatballs, like you
Ah, with gravy and lingonberry jam. nom nom
I am in if there is space, although I will probably have to leave in 1.5 hours or 2 due to it being quite late in the UK lol.
GT: BBN Biggzy
If you're on/ready start messaging me on Xbox and I'll be sending out invites to get ready for the stream
I made it, cause I can't interpret timezones!

Sorry I didn't see this, but I was done for the night. I think Mike is still going though.
This was great fun! Thanks for the invites and company, ya'll are pretty good at Halo

I was having a great time until OBM came and started hoarding all the BR's
He's the kind of guy that would have full ammo in his BR, come by a new one, take one shot and then refill the BR so no one else can have one
That was fun as hell guys
Agreed, will try to do this at least once a month if not twice.