As a person new to Yakuza, where should I start? I know the lore is deep, I don't want to be lost playing…
This is such great news! I have only played 0 but really enjoyed it, was a bit hesitant to continue since not all games where on Xbox. But here we go! AND on Xbox Game Pass! Best service ever.
Yakuza 0
Yakuza Kiwami
Yakuza Kiwami 2
Yakuza 3
Yakuza 4
Yakuza 5
Yakuza 6
Yakuza like a dragon
Amazing news. So happy this happened.
Just remember folk, just over a year ago Yakuza was considered a PS exclusive title that would be a miracle if it ever reached xbox
Now we just need judgement
Holy crap, just a little over a month for the remastered collection. I honestly was not expecting this to get announced so soon

I'm super happy!!! Will buy them both day 1 just like I did for the past Yakuza games on Xbox.
Gonna hold off my LAD playthrough until I finish these lol… I'm glad because I didn't wanna get spoiled. Roll on January!
Yeah sucks Judgment didn't get announced, maybe later I guess after Yakuza 6 releases.
Nani?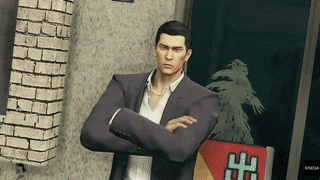 Yeaaaah!
Just finished Yakuza Like A Dragon few hours ago.
Done Yakuza 0, Kiwami 1 & 2 and loved it all. Now ready to go to 3,4,5 and 6 !
Now anything is possible. Persona would be awesome.
This is so great. Just this year I finished Yakuza 0 and like a Dragon. Love that I can complete the whole Saga now
Yep and a Sega acquisition like Bethesda's… I mean, yeah Judgment is all we need.
Is the arcade in Yakuza 3-5 or did that become a feature in later games?
And Yakuza Ishin as well. And on top of that Yakuza dead souls.
We have more of a chance of getting Yakuza Ishin than Dead Souls. I think Sega would rather pretend like Dead Souls doesn't exist.
Loved playing through all of the current game pass titles, great to see the rest being added.
For me also an example of why game pass is such a great fit, as I would never have played these if they didn't come to game pass but discovered what great games they are and now will play them all(not to turn this into a GP thread just an observation, so responses if any to GP thread

).
Can you guys believe in the space of 13 months we will be having EIGHT Yakuza games on Xbox? Just incredible.
can't wait honestly
was holding off on 7 until 345 were released and 6 was a pipedream
Sega and Microsoft must be happy with how the other games performed so I'd say it's a good sign for the franchises future on Xbox.
I intend to reinforce that by buying all of these, Game Pass or no. So happy right now. Hey Sega, if you have any more games you'd like to bring over, I'd PERSONAlly be up for buying them!
Makes me think 7 will end up on XGP by the summer time at the latest lol.