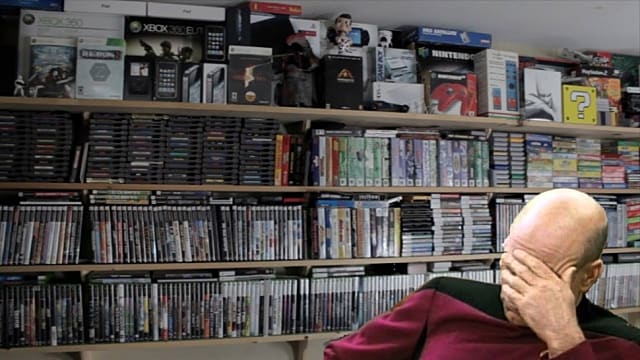 Welcome to XboxEra's 2021 Backlog Challenge. Are you game enough to shrink your backlog in 2021?

The Challenge:
Shrink your backlog.
The Rules:
Each successfully completed gaming your backlog earns your one point (+1).
Each newly purchased game loses you one point (-1) .
XboxERA poster with the highest score on December 31st, 2021 is the XboxERA 2021 Gaming Backlog Champion. Priza TBA.
GamePass games are worth ZERO points UNLESS:

The game was already apart of a backlog (physical/digital)
You purchase a copy of the game at which point it becomes a (-1) until beaten

Games gifted by family/friends/strangers count as ZERO points. It was a gift and not an active decision by you the challenger.
Multiple games can be played at once. Getting bogged down with that Ubisoft collect-a-thon? Beat a few Telltale titles at the same time to boost your score. Doesn't matter how many games you play, if you beat it, you get a point.
How To Play:
Sign up below! Game starts January 1st, 2021.
When a game is beaten, you state the name of the game, what system, and add yourself +1. Once a day of two, the total scores will be updated via a Google Drive Spreadsheet for all to see.
Honesty is the best policy. This is supposed to be a fun challenge/contest, so don't try cheating.
Games DO NOT HAVE TO BE 100%d. If you see the credits and the story is over, the game is beaten. If the game is story complete and credits roll, and you're only at like 50% completion, it counts as a +1.
It doesn't matter if it's a 100+ RPG like Dragon Quest, a 5 hour indie darling, or something in between. If it's in your backlog, you beat it, it counts.
ARE YOU GAME ENOUGH?
Sign up below in a reply. Sign-ups close let's say second week on January. Contest starts tomorrow. So theoretically, someone could sign up today, beat a bunch of TellTale games and take an early lead. So get to work!
How Can I Track My Backlog?
Free to use, free to sign up! Build your collection, track it, complete it!
Current Challengers:
ProgStopper
Mort
PhantomFox
DeoGame