Hey everyone!
The Xbox Series X|S generation is underway, and the most exciting thing about this upcoming generation is the promise of Xbox Game Studios.
We at XboxEra are interested in hearing what the community thinks about the upcoming slate of games coming from XGS. We are proposing a few questions based around Xbox Games Studios and the Xbox first party output.
For reference, Xbox has 23 First Party Studios.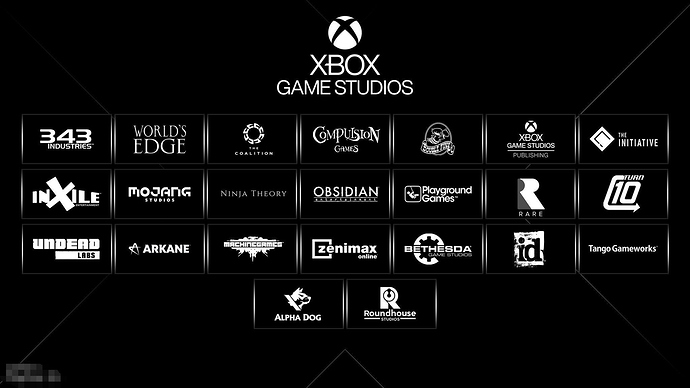 Please answer these questions carefully and follow instructions. If the answer does not carefully consider the question it will not be counted.
If there is enough response this may be turned into an article on XboxEra.com
Which ANNOUNCED Xbox First Party Game are you most looking forward to? (For example, Forza Horizon 5, Fallout 5, Gears 6, etc have not been announced yet. We are counting The Initiative's game as it has been heavily rumored and sourced to be a game set in the Perfect Dark universe)

Name your top 5 Xbox Games Studios based on who you think will make the best games this generation. Do not make this list based on past performance. Format starting at 1 and counting to 5, with 1 being your number 1 choice and 5 being your number 5 choice.

On a scale of 1-5, how do you feel about the state of Xbox Games Studios right now? 1. Bad 2. Below Average. 3. Decent. 4. Good. 5. Great