Yep. 1 and 2 are in a combo pack. They were originally 3DS eShop games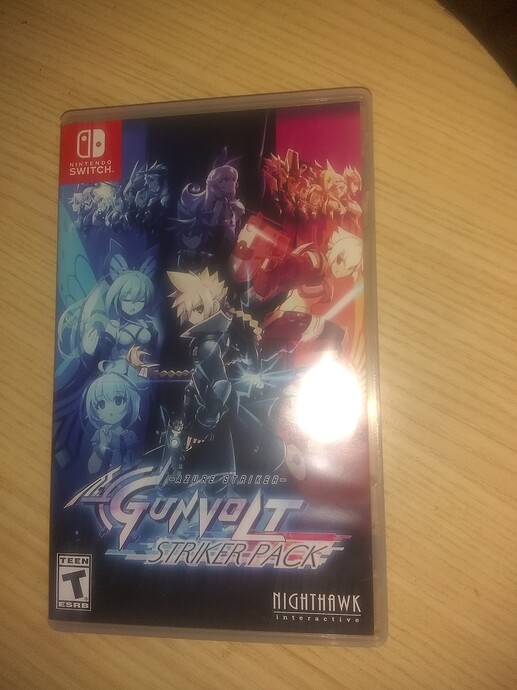 Xbox has the spinoff series Gunvolt Chronicles 1 and 2. None of the main games though.
Guess I'll use Switch as mainline with Xbox spin-offs. Thanks.
Jez's news is that they are working on a family plan for Game Pass.
So nothing new there.
Regarding
It is funny that employees now want Microsoft to interefere more. Microsoft need to create their own "diversity and inclusivbity" police unit I guess and deploy it to various companies

Whatever Microsoft is doing, people*** want them to do the opposite.
*** = people who are fans of other companies or simply hate Microsoft.
Well considering all the latest chantes and the rhetoric, I guess Phil and co. decided to use more hands on approach recently.
I do wonder what Kotaku has edited as they delayed the article.
Being hands off doesn't mean you simply turn a blind eye to everything.
When people say that, they usually mean in terms of how much input MS has on a game, not the work culture or environment.
I think everyone knows what "hands off" means.
State of Decay 3 is still in pre production . 2027 game confirmed ? Could be next gen xbox launch game .
This is not what matters from this
state of decay 2 came out 2018. how is it still in pre production
2025-2026 seems more likely if you weren't making a Hindle refference.
There's no magic more hands on fix here. Microsoft can't do anything but investigate claims, fire the offenders, and hope the replacements aren't also a problem. That's what they're going to do if the Activision deal goes through as well.
Ik . Im commenting as Im reading the article.