I'm going full "abandoned " mode on this one . I dont care .
We been hearing this shit for years
Never understood the Bully love
Maybe it's because I played it like a decade after its original release but I bought it for £3 on sale years ago and felt like I got ripped off
Game just felt like PG GTA but without the fun and everything felt like a crappy mini game, was only able to stomach a couple of hours
Bully is one of those franchises that I just don't see the appeal of. I was already old when the first one came out, but even if I were high school aged I still wouldn't have understood the draw,
It has an unmatched setting and atmosphere, and just not done before and nothing after came close. It had a great sense of your grounded existence within the world, the gameplay and open world limitations felt so authentic to the story it depicted. I loved it so much. Everytime I hear its music I feel some kind of comfortable nostalgia.
Hosting another community night this Thursday at 7pm EST, 12 spots in total.
people hating on Bully now? smh
Bro whenever I hear I just have a flashback of myself playing it in on summer night while everyone else is sleeping
Same
Just concocting stinkbombs, harassing wardens, picking lockers, riding around on the skateboard chilling, try to beat jocks and get your ass handed to you, finding transistors for the hobo to learn forbidden combat arts to go back and beat they asses completely in. Just perfect.
YO WHAAAAAAAAATTTT!!!
So then, Rockstar would actually be working on both Bully and GTA 6?
Damn they should have revealed it…that would have been such a ridiculous amazing moment.
I say…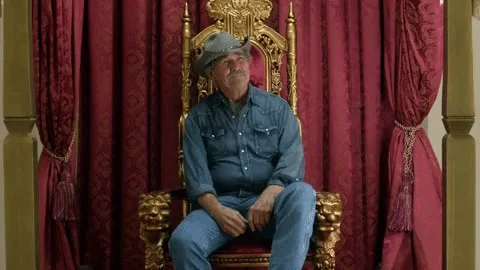 They were working on Bully 2 even during RDR 2 development but it was "shelved" . I guess GTA 6 is going to take longer than they thought so they are going back to Bully 2 .
Seriously? Today all the gaming websites had the previews and they all were neutral about the game, it was the classic "good, but nothing extraordinary", they cancelled it because of the underwhelming graphics?
Days ago I dusted off my xbox 360 to see if it still worked and I found that it had several games installed that I never tried, as I did not want to play anything "serious" or something that would take me a long time I decided to try Bully and I must say that I liked what I have played so far. I feel like the gameplay has aged well, it reminds me a lot of The Warriors.
This would make me so freaking happy, Jesus Christ!!!
Then I really wonder how far along it is, what could potentially the release date be.
Anacrusis comes out January.
For those following, Xbox will have one exclusive a month for the forthcoming 4 months.
January: The Anacrusis
February: CrossfireX
March: Tunic
April: S.T.A.L.K.E.R. 2
Then of course they have a potentially packed rest of the year with exclusives Belfry, Pentiment, Forza, Exomecha, Scorn, Ark 2, Warhammer 40k Darktide, Hello Neighbor 2, Grounded 1.0, Nobody Saves the World, Planet of Lana, Slime Rancher 2, Shredders, Somerville, Redfall and, of course, Starfield. Most of these on Game Pass.
Plus non-exclusive day one releases on Game Pass like Sniper Elite 5, A Plague Tale Requiem, Party Animals, Trek to Yomi, Weird West (be sure to try this one Arkane fans) and Pupperazzi.
While 2022 does appear to be a "quieter" year compared to 2020 and likely 2023 onwards, there is a ton of kickass stuff coming. Xbox has too many games!

Imagine if that was an xbox exclusive. Presses would've a field day with it.
Just saw a Series S commercial on our main national channel ( in France ) on TV, followed by one from one of our main retailer, where they showed Sea of Thieves. I have not seen that in a long time.
A lot of the "worry" about Xbox's 2022, I mean mainly the 1st half, is just perception and momentum, market and console war perspective. PlayStation will be having a great 1st half, many great 3rd party as well, while Xbox 1st party doesn't seem like it has anything big until later. Personally I'm more into playing so many cool games on Game Pass.