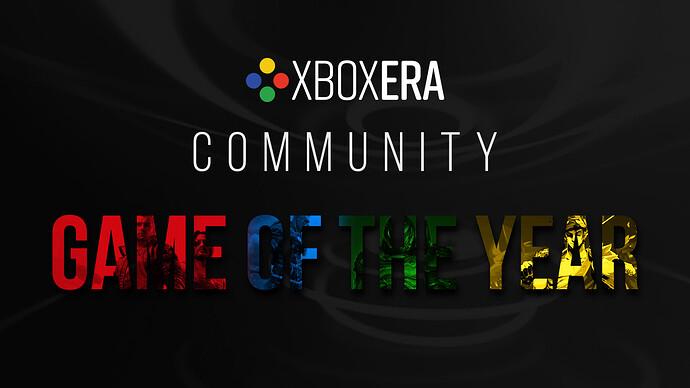 Welcome to the XboxEra
Community Game of the Year Awards
The year 2020 has now, finally, left the building. This means we can look back at the games we've played and enjoyed. To celebrate the year 2020 in gaming we've created a XboxEra Community Game of the Year Awards vote. At XboxEra we enjoy all platforms and all games. So, all platforms are eligible. If you enjoyed an amazing Stadia exclusive, include it in your list!
Everyone can nominate 10 games. Number 1 on your list will receive 10 points and number 10 will receive 1 point.
The rules
Original release in 2020 (So no late PC ports or late Xbox ports. Sorry.)
No Remasters
No early access titles
No re-releases
Expansive expansions are allowed (Hivebusters, Beyond Light, Call of Duty Warzone, etc.)
For best ongoing game only games are eligible which have had significant updates in 2020. Titles include No Man's Sky, The Elder Scrolls Online, Halo: The Master Chief Collection, Sea of Thieves, Fortnite, etc.
Best publisher can be any video game publisher which has released a game in 2020.
The list
1:
2:
3:
4:
5:
6:
7:
8:
9:
10:
Best Ongoing Game:
Best Publisher:
Oh, and we'd love to see some explanations why you've picked what you've picked. It's fun to read! And it's fine to only do a Top 5, Top 3 or Top 8 if you haven't played 10 games in 2020 which you liked!