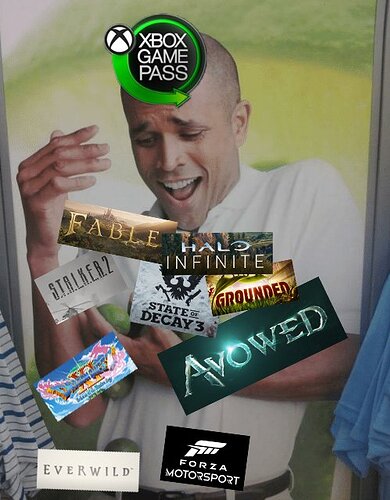 So this is a topic I wanted to make for a while, but I guess considering all that's happened is as good as any other.
Why would buy an Xbox without getting GamePass?
Like, it's one of the core reasons people are pissed off about the Gold Hike. People just want an Xbox without GamePass, and I don't understand it.
Series S was literally marketed as a GamePass machine, so all this talk about it's losing it value by the Gold Price increase boggles my mind.
You're SUPPOSED to use Series S as a GamePass machine. It's supposed to fit nicely in your TV stand next to your switch, PS5 or whatever. Why would you use an Xbox without GamePass?
"I want to own the games"… Okay, so buy them with your discount after trying them.
"I don't have time to play all that many games" Okay, so try the ones you want.
Like I get the arguments, but as someone whose been on GamePass since Day 1, I can't imagine buy a Series S or a Series X and NOT getting GamePass.
Could someone explain it to me or something? I literally can't see past my GamePass Privilege.