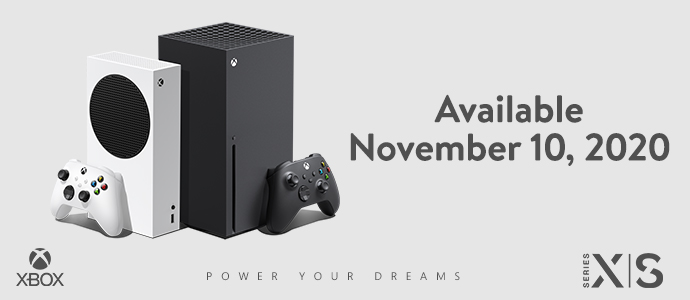 So, a year ago to this very day, Xbox unleashed the Series X onto the world. To say it wasn't quite the launch anyone was expecting or Microsoft had been hoping for would be something of an understatement. Stock issues made procuring one a massive task. People's consoles were being stolen off their porches, off the backs of trucks or even in the delivery process (including mine). Halo, the big game of the launch season, had been delayed and still is not out. Yet, despite all of this, Microsoft took what may have been negative early momentum, and worked their butts off to make the first year of Series X way bigger.
Since that day, we have gotten:
The completion of the Zenimax acquisition
The addition of Major AAA titles Outriders, MLB The Show and Back 4 Blood to Game Pass.
Two GOTY contenders in Psychonauts 2 and Forza Horizon 5.
Indie darlings like Death's Door, The Artful Escape, The Ascent, 12 Minutes and Moonglow Bay launch exclusively and/or into Game Pass day one.
A major E3 showcase and presence at Gamescom ONL
The announcements of Perfect Dark, Redfall, The Outer Worlds 2, Contraband, Forza Horizon 5, MSFS Console (basically), Starfield (Again, basically), Indiana Jones, Quake Remastered and Skyrim Special Edition.
Free Next-gen updates to Gears 5, Gears Tactics, Doom Eternal, Forza Horizon 4, We Happy Few, Sea of Thieves, Elder Scrolls Online, State of Decay 2, The Outer Worlds and Hellblade: Senua's Sacrifice.
The introduction of FPS Boost, Auto-HDR and Dolby Vision Gaming.
"Unofficial Announcements" for Belfry, Dragon, Shaolin, Pax Dei, Quake, Pentiment, Shadowrun, 1 V 100, 2 Minecraft Spinoffs, a MOBA and more.
The formation of a strategic alliance with SEGA.
A short-lived Gold price-hike that turned into a paywall collapsing for F2P games.
5 million new Game Pass subs.
The biggest launch for an XGS game ever in Forza Horizon 5.
Two Halo-flights.
The acquisition of Smash.gg and Two Hat.
A billion debates.
So much bloody more (seriously, there's news every week)
So, a year out… how is everyone feeling? I've added a poll. On my end, I am very happy. I'd give this first year of the gen an 8, and it looks to be better from here on. Halo delay was a real bummer but the game looks so much better now, and the next year has a lot of exciting stuff on the way.
So…
How would you rate the first year of Series X and S out of 10?