I tested this both with the console in Alpha Skip Ahead and on Public Release (currently). And the console consistently can't have more than 700 games installed across internal and external HDD's.
As comparison, I had 1600+ games on my Xbox One X without problem using the same HDD's, cause "I only have to unplug them from there and connect to the Series X to keep playing"
The first time I did that, and of course the console needs to manually "Just get your game ready" for each one of them because it doesn't know how to do it by itself, so I thought after going through my collection a possible data corruption or any weird thing could happen (as there was Kinect games on the drive).
So after thinking of it and asking in the support forums without any real solution to the error the console was giving me 0X80073CF6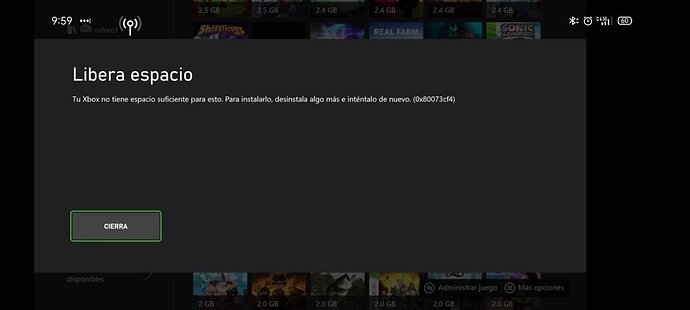 I decided to return the console to the public release and format all my hard drives, effectively uninstalling all the games on it.
So again I started to download each game I cared about (skipping games already completed or demos from my collection). And when I almost reached the previously mentioned number (687) the console again gave me the same error message that my console does not have enough space and that I should remove other games in order to be able to get this other one ready.
But, currently my disk space is as below:
Internal : 19 Games (XSX Enhanced only) + 37 Apps / 67.9 GB Free (1 TB SSD)
External 1 : 668 Games / 8.8 TB Free (16 TB HDD) <— Default location.
External 2 : 0 Games / 7.3 TB Free (8 TB HDD)
So I don't know how much more space the console needs to be able to keep installing my game collection freely or is it due the Quick Resume feature as some in r/xboxinsiders seems to point out