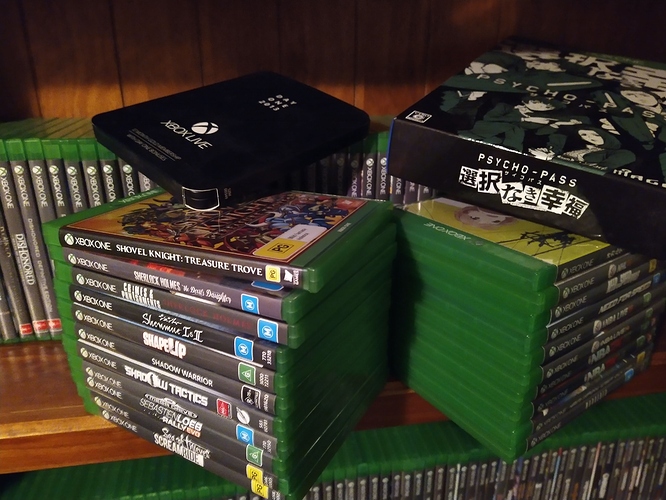 Xbox One Collecting
Hi XboxEra,
I've been an Xbox fan since the Dreamcast dream ended and the Xbox era dawned. My game collecting has fluctuated over the years. But back in 2013 I collected all the "Day One 2013" branded Xbox items I could find I was flung into the amazing world of Xbox One… and I loved it.
A couple of years into the Xbox One's life, I was enjoying the system so much that I had the crazy thought of collecting the complete set (I mean, how many physical games get released anyway?). So I looked all over the net for a list of physically released games and fellow Xbox One collectors… and am still looking to this day.
So here I am! On Xbox Era with a custom Excel Spreadsheet (where I attempt to track Xbox One physical releases) and a collection of Xbox One games that I love playing.
Physical games may be getting edged out by digital… but either way I have one hell of a launch library for the Xbox Series X!
Some facts to start the thread off:
Xbox One physical games (that I know of - approximately): 757
Xbox One physical games scheduled to be released (approximately): 150
Xbox One physical games that I own: 374 (49% of all released physical games).
So, any other Xbox One collectors out there?