Not even hype. Just a reason to criticize Xbox. This game looked horrible.
This is completely wrong a lot of XBOX fans were waiting for the game
Wouldn't shock me if it was made up hype to make it seem worse than what it really was. Like people saying this was their most hyped game Xbox has ever shown but now they won't buy a Xbox because it got cancelled.
I'm not one of those people that only acted like they cared about Scalebound after it was cancelled. It was a game and concept I was genuinely anticipating regardless of its rough showings. But even I am in the camp of let's move on.
It's never coming back. The game was distinctly Kamiya's from Platinum regardless of Xbox owning the IP. Should Xbox pursue similar ARPGs? Yeah, totally. Scalebound, though, is dead.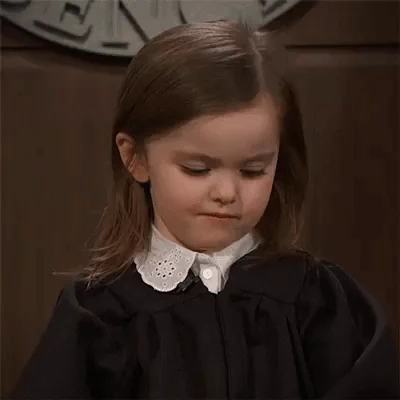 Opinion was entirely different in all the online forums. No one was fanboying for the game until well after it was canceled. Your reality does not match the one I experienced.
Thread creators need to stop using the word "need"
I don't think you were even allowed to be excited for Xbox at the time. Legit great games released and got ignored, let alone a game that only had cool concepts and rough showings.
Which is all the more insane that anyone claims there was huge excitement around the game before it was canceled.
100% I hate when people say X "NEEDS" to do Y, no, no they don't need too.
I will mention I was one of the few that was super excited for this game. This was my most anticipated title up until it's cancellation (and since Gears 4 was on the way at the time, that's huge for me).
The cancellation was such a big deal, my friend group messaged me with the cancellation and memed it. It was funny, but still sad.
Obviously, my opinion on the game seems to be in the minority, but people acting like this game was garbage from day one are being a bit unnecessarily aggressive.
this was the case for the other communities I had really seen the craze around the XBOX fans that I rubbed shoulders with. The game didn't really have a bad buzz it was similar to Halo Infinite 2020 but it was noted that it was in Pre Alpha and XBOX players didn't care.
I have it on good authority that it will come back right after Banjo, Conker and Lost Odyssey. So do not despair!
1.4m views and just 14k likes? not sure what you're trying to say.
Less than 1% bothered to even like it [14K out of 1.42M]. That's not excitement.
This would be great, but sadly it's not likely to happen, hyperbole usually wins out.
You can find hundreds of games with these results on the IGN channel especially in 2015 …
The thing about scalebound was, a lot of the XB1 exclusive line up wasn't very exciting to say the least so it was definitely one of the more anticipated titles for the system but the game definitely didnt look hot when it got shown
It was a case of yeah this game doesn't look good but it's by Kamiya and the rest of the line up isn't too great so lets take what we can get type energy and hopefully it will turn out well
But then when it was cancelled people started acting like we lost a masterpiece, cmon now, like I said, it sucks it didnt work out but a lot of people werent being genuine with the reactions
Look I think it would be cool for them to bring it back but they don't need to and I doubt it was as popular and big hype among the community than some people think, I am not against it being made at all I actually think it would be a good idea as long as it's a good game and done right.