Update: Ignore my rant below and enjoy talking about xbox fanfest
Genuinely mega annoyed. Stayed up till 2am for this, was having fun watching the stream, and answering the little questions before the quiz.
Next thing I know, the stream died briefly, then it kicked me out and wouldn't get past authentication.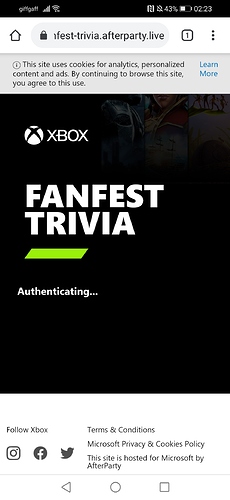 And then it kicked me out the quiz on my other device too, and it refuses to let me re-enter to watch the stream or play the quiz and now says I don't have permission.
To say I am disappointed would be a complete under statement, I struggled from 2am-4am the other night to even register in the first place.
And now I stay up especially for this and will completely miss out

Sorry for the rant, just a little sad now