I saw that there wasn't a topic on this so, here you go.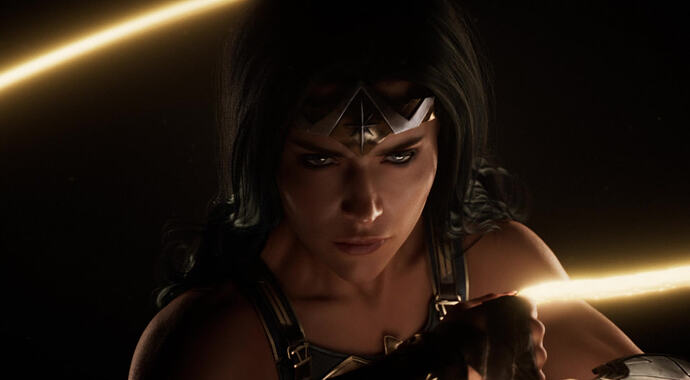 The one thing I truly did not see coming, Wonder Woman was revealed at The Game Awards last night. Being developed by Monolith (The Middle Earth series) all we have right now is this kick ass teaser to go off of -
"Stream - Wonder Woman - Announcement Teaser - Gamersyde"
And this YouTube description -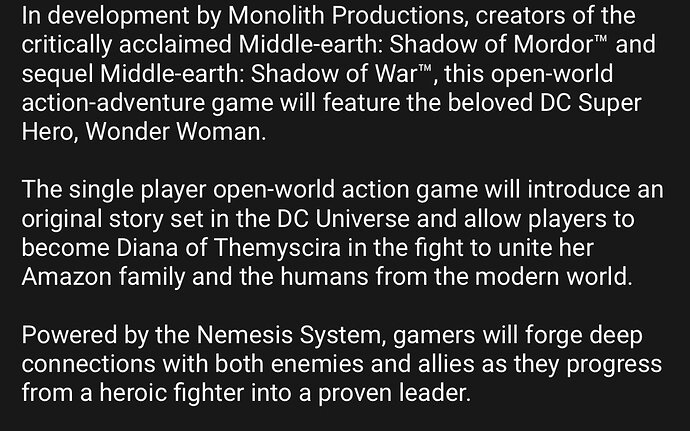 The Nemesis System is back

.
No mention of a release date (So expect real late next year/early 2023). Now, time to theorize.