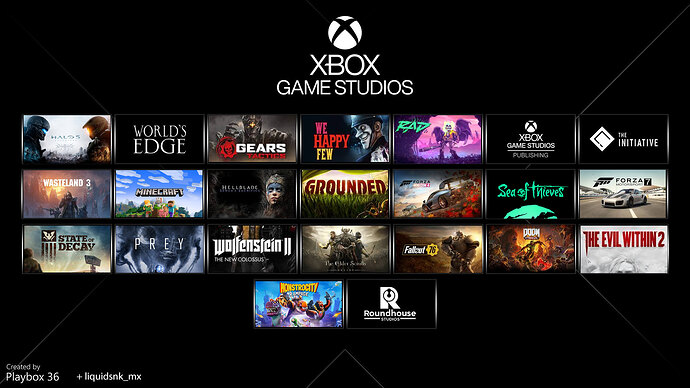 After the zenimax acquisition xbox will have about 24 devs and sony will have about 15.
When we look at each first party studios
Naughty Dog 3rd person shooters
SSM 3rd person action
Insomniac 3rd person open world superhero 3rd person shoot em up platformers
Polyphomy Racing
Japan studio Platformer Horror
Guerilla Open world action
Bend Open world action
Sucker punch Open world action
Xbox game studios
343 Fps
Coalition 3rd person shooter
Playground Open world racer Open world action RPG
Turn 10 Racer
Ninja 3rd person action
Compulsion First person narritive driven
Obsidian Open world action RPG
BETHESDA Open world space rpg Open world action RPG
Id FPS
Arcane FPS
Machine games FPS
Tango FPS
Double fine 3d platformer
The inititive First person spy action
Rare 3rd person adventure Mmo
Inexile Rpg
Undead labs Open world survival action
Now there is a lot of diversity within each of these genres but we do see sony is lacking in the RPG and FPS department. Xbox has not had games like TLOU2 or god of war, however the Bethesda, ninja theroy, the initiative and the playground B team could potentially fill that single player story driven craving. Its going to get to the point where we have 1 or 2 big games from sony in a year and 3 or 4 from xbox simply because they have a lot more studios and xgs games will be more diverse.
Its going to be very hard for sony to maintain "the best exclusives" narritive when they have 9 less devs.
Edit: jeez i never said playstation has more diversity, some you are to sensitive and will insinuate stuff thats not even in my OP.