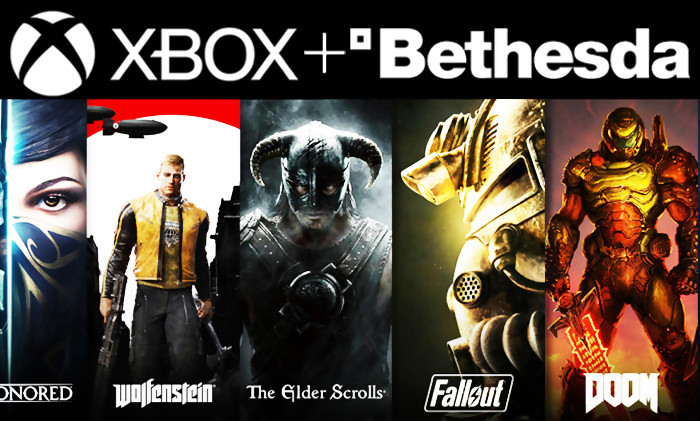 Will Bethesda Games be Xbox Console Exclusive?
Yes outside of everything that isn't already publicly committed to another platform
Some will, some won't. Will continue to be case by case for foreseeable future.
No Bethesda will continue to support other platforms regularly
In order to free up other threads, let's move all Bethesda exclusivity talk here.
Admittedly I'm one who doesn't care one way or another whether games get ported as long as they're Day 1 on Game Pass. For that reason and because Microsoft's execs were (understandably) vague in their statements up until now, I've continued to entertain all the reasons some games could be multiplat. With little time to go before we know one way or another, let's make our final predictions before moving on to bigger and better topics!
I've come to the conclusion every Bethesda game not fulfilling a commitment or already on another platform will be exclusive to the Xbox ecosystem. While there's a lot of moving parts, there are two factors that are not fuzzy or grey:
Nadella has Game Pass sub growth as part of his compensation this year - They've moved beyond the table setting stage. Investors are highlighting Game Pass results now.
Nadella has told investors the reason they needed to purchase studios was specifically for Game Pass growth. Not gaming revenue. Game…Pass…growth.
There are three big opportunities to make this happen short term:
Continue to convert Gold users to Game Pass (and their most recent strategy to do this was met with backlash)
Bring more people into the Xbox ecosystem through a new console generation
Improve the PC store and/or get Game Pass on Steam (where PC users are still reluctant to leave regardless of value propositions)
The Xbox console is now included in a subscription. This Fall, $25 or $35 a month is all it takes for new people to enter the ecosystem that includes the entire Game Pass Ultimate library. In order for Bethesda to have it's maximum lift this fiscal year, they need to have very direct messaging and set honest expectations with consumers. While I contend that exclusives to consoles have less impact on the mainstream than most gamers think, early generation adopters are generally the most informed and most important in creating momentum. Game Pass combined with console exclusives could be a tipping point for many gaming enthusiasts where as the value of Game Pass alone was not enough.
I believe in a few weeks the uncertainty will be eliminated. If you're a fan of consoles and Bethesda, you need a Xbox. What say you?