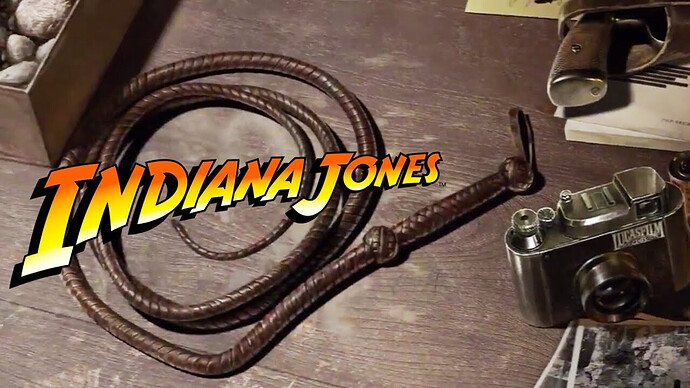 Indiana Jones is still a decent ways away, having been implied to have recently entered production. We don't know a ton about the game other than the fact it has Indiana Jones in it, MachineGames is making the game, It's set before Raiders, Todd Howard is producing and it'll probably come day one to Game Pass and be Xbox exclusive. Other than that, there's a lot of unknown factors at play with the game. However, the one I'd argue is the biggest is what camera perspective the game will take. The game is developed by MachineGames, the team behind the recent Wolfenstein reboots and a Quake map pack. Needless to say, their expertise is primarily in the first-person perspective. However, most action-adventure games tend to take a third-person POV. This leads to the question: what perspective would you like to see the game in? Personally, I think there are arguments to be made for both.
The Case for Third-Person:
Uncharted and Tomb Raider have been institutions of the genre, and have set up a winning formula for third-person action-adventure titles that fit Indy's character.

Prior Indiana Jones games were made using this perspective.

If the game involves a lot of mocap, it's always nice to be able to see this reflected on the character model.

It has a more cinematic look and feel befitting of Indiana Jones' roots.

Setpieces are easier to pull off in the third person IMO as you really get to see the scale of everything. Indiana Jones running from the boulder is more impactful when we see it behind him.

Xbox is going for a strong diversity of genres and game types, but admittedly the first-person perspective seems to be an internal preference, at least based on what has been announced thus far.
The Case for First-Person:
MachineGames has a tremendous amount of experience with the first-person perspective and has done fantastic work within it.

MachineGames is most experienced with IdTech, an engine that, while capable of supporting third-person games (look at Evil Within 1 and 2) is designed as a first-person shooter engine first and foremost.

MachineGames will be able to get additional support from many of the teams that work within Xbox on first-person games.

Making a pivot to a new perspective isn't always easy. While teams like Guerilla and Respawn pulled it off marvellously with their titles, it is not always the case.

First-Person can be arguably more immersive than third, which can really make players feel like they are donning Indy's fedora and whip, not just controlling him.

Uncharted and Tomb Raider already exist. To make a game that on the surface looks similar means its bound for comparisons. Very few titles of that same vein exist in the first-person space outside of VR, meaning it may make for a different experience within a similar storytelling genre.
Ultimately, I think there is a case to be made for either. There is also a case for both if you prefer, or even a totally different perspective like 2D or Isometric. Ultimately, I believe a first-person view is more unique for the genre and one that on the surface MachineGames is better suited to use, but a big AAA third-person title can be far more cinematic and does help satiate a desire that Xbox's first-party does not currently fill on the same level as first-person.
First-Person
Third-Person
Both (Like Elder Scrolls/Fallout)
Hybrid (Like Deus Ex)
Other (2D, Isometric, etc.)
No real preference.