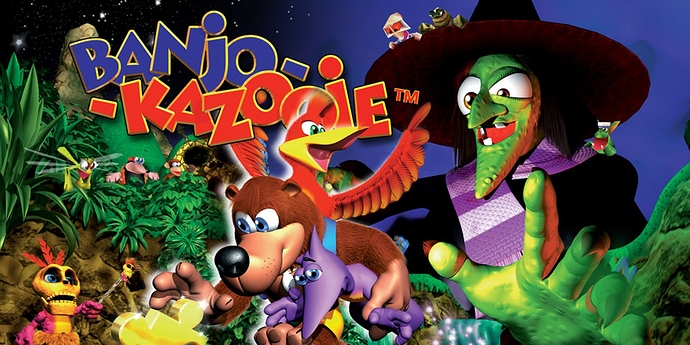 I really really hope a Banjo & Kazooie game is coming to XSX sooner or later. As well as Rare partnered with Dlala studios to give Battleatoads a new lease of life, they could join forces with Playtonic or another small studio for the purpose of creating a new Banjo game. Were I in charge of it, I would have looked like crazy for a studio for the game after seeing the reception of the addition of Banjo and Kazooie in Smash Bros Ultimate. This chance can´t be missed!
Well, back on topic, we would have the following options:
A remake of the first or the first and the second game: this would be the more sensible thing to do, given the status of kind of dormant IP it has at the moment, and a good way to test the waters when it comes to it. Also, it wouldn´t mean a high investment in development.

A new game: the risk would be higher, but also the reward. A full-fledged new Banjo & Kazooie platformer would be for many a reason to acquire the XSX. I know there are many folks who will disagree with me, but I think the current gaming landscape is compatible with relatively high budget platformers. I think there´s an audience for this kind of games.

A new genre? What about something crazy like a racing game or a fighting one? Past experiments didn´t match the expectatives but this is not bound to happen again.
What do you guys think? Could also Game Pass represent a great chance for new gamers to get to know this series with this new game?