Originally published at: https://xboxera.com/2021/07/18/ubisoft-to-reveal-a-new-game-in-the-tom-clancys-universe-tomorrow/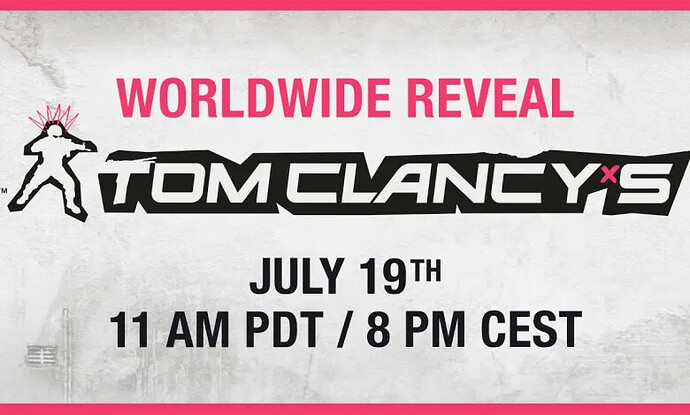 Ubisoft is set to announce a brand-new game in the Tom Clancy's universe tomorrow at 11AM PT.
The publisher currently has two known Tom Clancy projects in development: Rainbow Six Extraction, which was recently delayed to January 2022, and The Division: Heartland, a free-to-play game set to be released made available sometime in 2022.
Tomorrow's announcement has nothing to do with both projects and seems to be a first-person shooter according to a sneak peek provided by IGN.
You can watch the full reveal tomorrow at the link below: