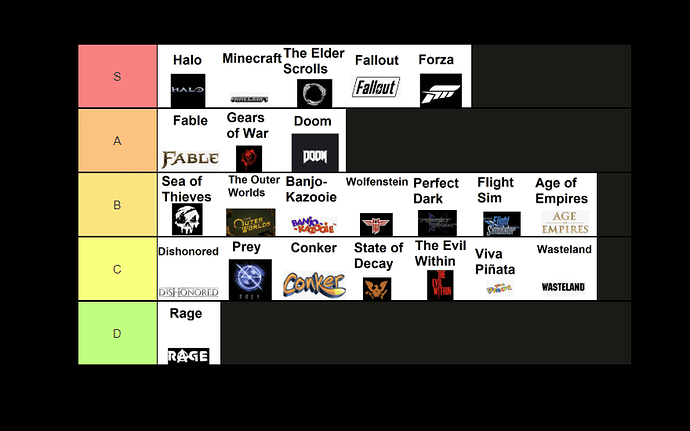 Time for some admin approved fun. We all love and hate tierlists… but with all the new IP Microsoft acquired this week it couldbe fun to make a list of the IP that you think are the biggest and most important for Microsoft.
And as this is a discussion board, I'd love to see some argumentation why you placed certain IP's higher or lower.
Oh, and there are tens if not hundreds of IP missing in this list obviously. I'd love to hear which ones you're missing and why you think they are important for Microsoft's future!
Here's the link: