So, Im in my living room only lit by a lamp, my usb stick plugged into my seriesX is playing up so I go to do the old plug out, plug in, i whip out a flashlight I had in my pocket so I could see, when I shon the light at my seriesX I noticed it was very dusty, but not your typical even layer of dust that collects on my router, switch, external hard drive etc, the dust on my seriesX looked like residue from dried salt water and it did not come off easily when wiping it with a finger, it came of easy enough with microfibre cloth but with a couple of wipes instead of just one wipe.
Also note that I only noticed this when shining a flashlight on it in a dimly lit room.
Could anyone with seriesX and a flashlight dim the rooms light and take a look to see if its the same?
Thanks.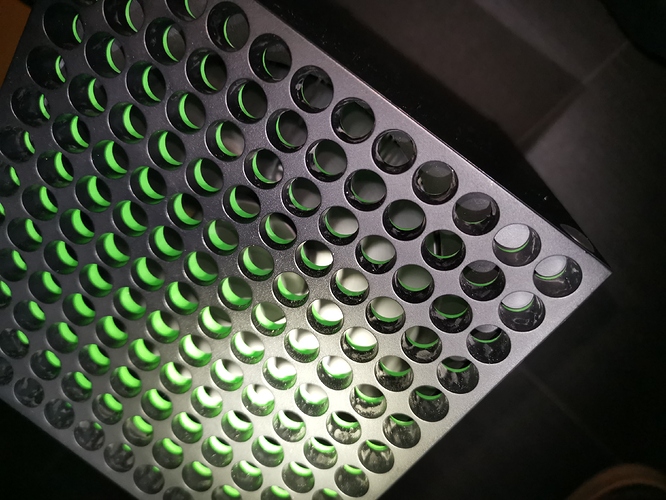 You can still see what I mean on the interior of the vent holes.