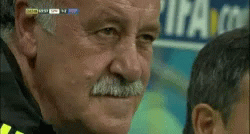 Damn so what are we gone to get for 2022 from 1st party studio than just Forza Motorsport?
This sucks definitely, but at least 2023 is going to be a pretty amazing year for Xbox if their other studios can release on time.
Alright alright, time to activate chaos

I am guessing Starfield is February/March
This sucks but I rather have a finished game than a rushed one Cyberp *app crashes
Time for Phil to open the checkbook and get some big 3rd party games day 1 on gamepass to cover for Starfield not dropping this year 1st party games is looking very dry in 2022
Bethesda making room for Wolfenstein 3 I see
/s
No!!!

I can't believe this, I really thought Starfield was a 100% lock!
first half of 2023 could be june
I mean…I don't even know lol….
That Starfield marketing campaign sure looks silly now.
I really hope forza motorsport is this year because this could mean no xbox first party games in 2022.
I got to give props to Microsoft for not forcing them to release Starfield during holiday season to push console sales. They easily could've done that, but opted to release the game when ready
Thats just how the world is at this point. You hope games dont get delayed. It sucks but no sense in complaining.
Jesus fucking christ man…
Honestly, if Bethesda was still independent, Starfield would have remain this year but with a heavy price.