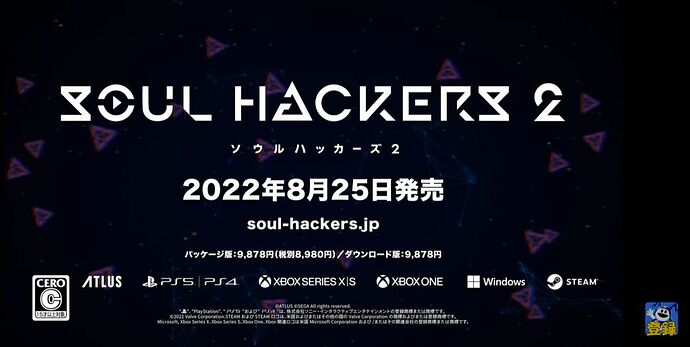 Hell has frozen over folks! I wonder if THIS is what was happening when Nick was hearing about Persona on Xbox? Well, anyway, I loved LOVED Soul Hackers 1 on 3DS. I'm super excited for this, I kinda hope we can get a port of 1, it's quite dated by now (it's a Saturn game), but it still holds one of the most unique JRPG settings of all time.
Not sure if it will actually keep the "Shin Megami Tensei" title. I put it in the title because the 3DS game did (though this was always a marketing thing Atlus West did. Japanese version was never called SMT)
EDIT: They are not retaining the "Shin Megami Tensei" name for the Western version, so I removed it from the thread title.