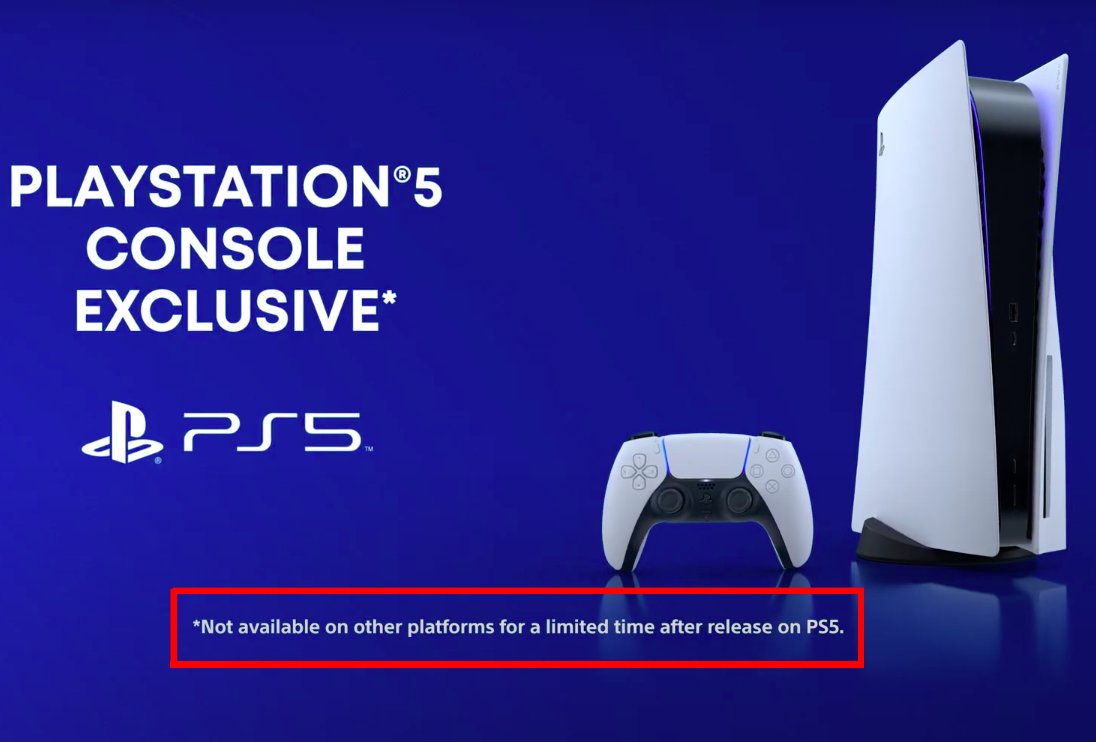 Splash screen after the FF16 trailer, surely they could of just put timed exclusive instead, it happened so fast, I just saw exclusive and didn't even have time to read the small print.
Or is it actually permanently ps5 exclusive?
I really dislike how unclear it is.
When TOTTR was 1 year exclusive, we knew instantly it was 1 year exclusive, and oddly Microsoft got crucified for that.
I hope this isn't what to expect going forward when it comes to timed exclusives from either Microsoft or Sony, I like clarity myself (from all parties)