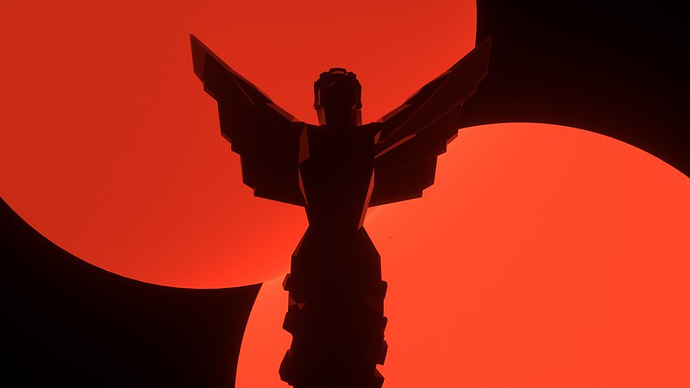 Look,
We have no idea what to expect at the TGAs from either Sony or Microsoft.
We could get a Hellblade trailer, we could get Perfect Dark, we could get anything from Xbox.
However, we've all heard the rumors about Sony and TGAs. How it could potentially be a State of Play. "They're going to show the Bluepoint Metal Gear remake! It's Real!" "They're going to show Silent Hill reboot! It's Real!" "God of War will be there! Horizon II will be there!"
Look, probably very few people outside of TGA staff know what's going to be at the TGAs for any company. However, I know SOME of us have been a little mopey and down in the dumps lately, and I don't think the possibility having a Sony centric TGA is going to help anything.
If Perfect Dark exists and is polarizing as some say, and then Sony shows Metal Gear, Silent Hill and God of War, it's gonna be a rough night. I want some people to prepare for this because the short rest of 2020 will be unbearable everywhere. OtherERA, Twitter, Facebook, Forbes… Everything will be rough.
Not to mention that Jason S probably has an article on 343 Industries coming out sometime the week of the TGAs which I sure will be used as cudgel.
I'm no one for Toxic Optimism or Doom posting. I'm just say this is probably the last full "busy" week of 2020 (I think tons of places start closing down for the year towards the end of the 16th/17th), so it could be a little one-sided.
EDIT:
Wow, didn't think my venting post would blow up like this but let me reframe it.
Yes I am the "it's been a week no doomposting" guy, but I also gotta say outside XboxEra can really get a person. I try to ignore it all I really do, but man it really does creep into the back of your skull. I hope TGA brings lots of awesome announcements for Xbox.
Yes there is a "Rubber-Banding" to VIdeo Games news, but man I want SOMETHING. Yes I am excitied for what Perfect Dark could be and how it could reshape AAA games, but I want something more than that.
Our last big piece of news was the Zenimax deal. Since then the console has launched, each comparison between consoles kills me a little inside, not because they're close but because I have to fucking hear about it everywhere. I lurk OtherEra and damn, every day it's something, even though I filter Twitter everyday is something.
I'm not doomposting or dooming, but man, something has got me in a funk, and if this PlayStation heavy TGA is true, and Xbox doesn't bring something, well I'm still gonna love my Series X, but MAN… You know. It's like can't Series X catch a break or something?
I don't know. I think trying to ignore console war bullshit yet somehow still getting it thrown at me is really starting to harsh my buzz man.