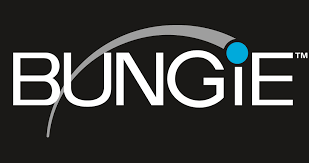 Big news incoming.
Hmm, just as an initial reaction… Bungie only makes one game and there's no way it becomes console exclusive so… not sure very much changes from the perspective of a gamer.
Sony Interactive Entertainment today announced a deal to acquire Bungie for $3.6 billion, the latest in a string of big-ticket consolidation deals in the games industry.

After the deal closes, Bungie will be "an independent subsidiary" of SIE run by a board of directors consisting of current CEO and chairman Pete Parsons and the rest of the studio's current management team.

Sony has said Bungie will remain a multiplatform studio, with the option "to self-publish and reach players wherever they choose to play."

At present, the studio is working on maintaining Destiny 2, expanding the Destiny franchise, and working on new IP.

"We've had a strong partnership with Bungie since the inception of the Destiny franchise, and I couldn't be more thrilled to officially welcome the studio to the PlayStation family," said SIE president and CEO Jim Ryan.

"This is an important step in our strategy to expand the reach of PlayStation to a much wider audience. We understand how vital Bungie's community is to the studio and look forward to supporting them as they remain independent and continue to grow. Like Bungie, our community is core to PlayStation's DNA, and our shared passion for the gamer and building the best place to play will now evolve even further."

Parsons said SIE supported the studio's dual goals of making generation-spanning entertainment while staying creatively independent.

"Both Bungie and SIE believe that game worlds are only the beginning of what our IP will become," Parsons said. "Our original universes have immense potential and, with SIE's support, we will propel Bungie into becoming a global multimedia entertainment company dedicated to delivering on our creative vision."
Man, I had been hoping Xbox would bring Bungie home, but for half of Bethesda… Sony can have them
Bungie finessed them boys
Man, Zenimax was a bargain.
The purchase makes sense for both sides, as Bungie has cashed out and able to have a stable environment and Sony gets access to that sweet GaaS money that they are lacking.
Y'all doing ok?
Gotta admit, kind funny.
After this month: Xbox intends to own Crash and Spyro, Sony intends to own Bungie.
Watch this be ok and everyone cheer for it haha, good on them honestly but I'm sure there won't be the same energy.
$3.6 billion and they still make games multiplat
What a colossal waste of money lmao
All this does is allow MS to buy more too

This is a massive overpay and over reaction to the ABK deal lol
I wonder if certain streamers will now declare that Sony are destroying gaming…probably not.
MS probably getting a nice ROI on that minority stake.
3.6 Billion for one studio ???
I remember everyone saying Xbox shouldn't buy them because they would cost 2 billion. Can't help but feel Sony massively overspent on this one lol
Absolute panic buy and horrifically overpriced.
3.6 billion on one IP… and the promise of another at some point.
I told you guys Sony will buy Bungie . Ez dub for me. Sucks for " it fits xbox perfectly" fans tho.