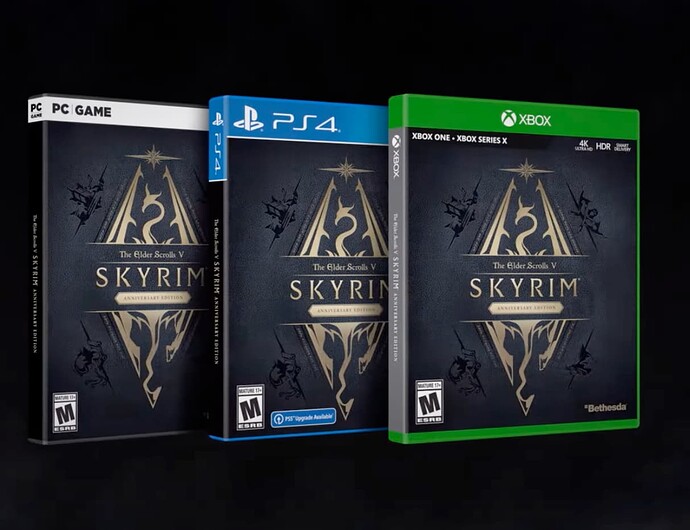 So today we celebrate ten years of Skyrim. I decided to install the Game Pass version even though I have it on disc, but my XSX becomes less silent when a disc is in and it's not necessary.
But there's a few things about this. I downloaded it and there is no update for the AE. However when I go into Creation Club the three content pieces ARE free. So is this now the updated version? The main menu doesn't say AE. It does lag extremely bad for some reason. When I start the game and it shows the main menu with press any button it takes almost a minute to actually do something.
I also noticed that auto HDR and FPS boost are on by default. I probably have the AE now with the enhancements they promised, whatever those really are,I don't think there are any for XSX. Also took a look at Reddit and some have upgraded to AE and still not see a main menu or even tile change. It's all a bit unclear right now.