Hey everyone!
I thought it would be nice for us to share our gaming setups.
I usually game on my bedroom. I have a Xbox One X and a Switch connected to a low-budget 40" 4K Samsung TV (KU6000). Hanging on the wall is a plastic and a real guitar, which I use for Rock Band 4 and Rocksmith.
I was planning to replace my TV for a 55" C9, but COVID made me choose between a new TV or save for the Series X.
My notebook is a Dell Inspiron 15 (7572-A30C) which I mainly use for work.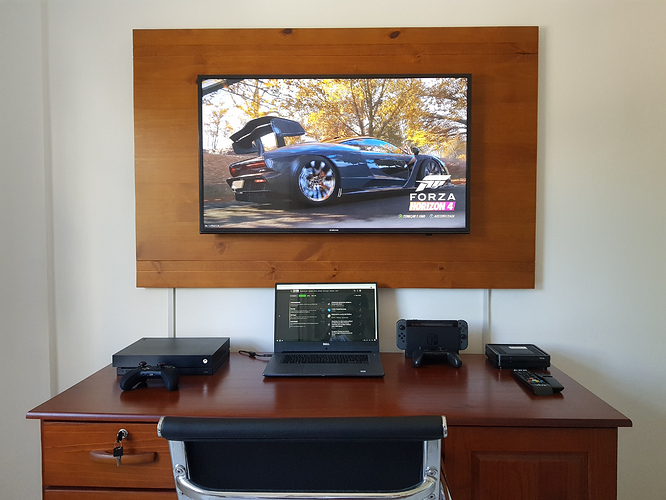 .