Looks exactly like a title that's missing from Xbox's first party lineup. Great showing, looking forward to Hellblade 2.
This is nuts, It looks as good as the reveal trailer. Never seen graphics like this.
Does anything comes close to this?
Best part is the motion and facial animation
Totally nuts
Need to watch it in 4K, but the stream couldn't hide the fact that visually it looked seriously impressive and the game looks like it will be more creepy and disturbing.
That's what Hellblade will be all about…
Many are expecting high level gameplay which simply isn't the scope of the game
Insane visuals
Was hoping to see more melee style combat but this game is still earlier than most people assume I feel
You mean a God of War competitor lol?
Yeah it's not going to be that kind of game, although I am expecting the combat to be improved and the prequel had a decent amount of it but it was not necessarily the focus.
this looks crazy in 4k and the sound is amazing too
Just nail the combat and I am there. The graphics are on another level, holy shit!
Hellblade is in my top 5 or top 10. And I can feel that Hellblade 2 is going to be incredible. This makes me happy.
I simply refuse to accept that's real gameplay
It simply looks too far beyond anything else out there to be real
Its funny looking at that other thread and people claiming that was not impressive. Lol
I have a feeling that people are in for quite the ride when they show the combat gameplay eventually. The 1st HB was very basic in combat, still fairly satisfying but very basic, limited even if the animation was decent. For HB2 they're really going all out, I remember watching a video of Melina training with one of those lightsaber SW instructors to make the combat look as real as possible. Something they never properly did for HB.
Also funny to see the difference in reactions on here and otherera. That place is complaining about 2 things either 1- There's no gameplay here, where's the combat and 2- It doesn't look as good as the initial trailer. Both silly points because they're still at least 2-3 years off from releasing this of course they won't show a proper full trailer that'll come in a few years and that initial trailer was not gameplay and nothing in terms of gameplay can look like that for at least another decade or 2. So the fact that they're saying graphics aren't as good as the initial trailer is unintionally high praise for the graphics of this gameplay trailer of HB2. You can tell through some of those reactions that jealousy is quite a drug.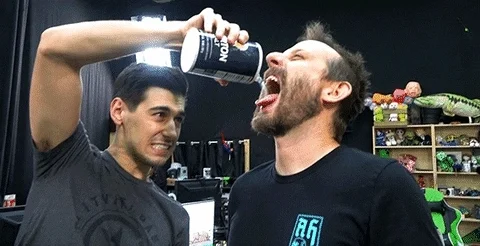 If you're not impressed with this you're not going to be impressed with anything this gen.
Watched it again, holy shit, the camera work, visual fidelity, and sound is on a different level.
Nothing compares to this game so far.
It certainly looks amazing, but I must admit that the game does not do much for me personally. Still, though, I'm happy for those of you who wanted a good graphical showcase and some more linear 3rd-person action-adventures.