Does Ryse: Son of Rome deserve a sequel
Yes, a sequel set in Ancient Rome
Yes, a sequel set in another period time
No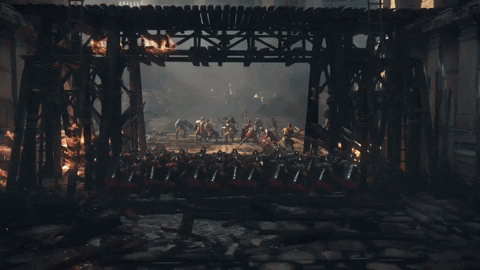 'The Gods do not favor us ! We must-'
'What ? Fall back ? Retreat ? Is that why you left your post to tell me ? Is that why you left your men ? We have been summoned by the gods and you want to flee ? I should kill you myself. You bring dishonor to your men, you bring dishonor to me, you bring dishonor to ROME ! I swear to you Centurion, Rome will not fall. Not today. Today, we fight ! '
I finally decided to try Ryse: Son of Rome on Game Pass more than 7 years after its original release for the Xbox One launch and I loved it. Never played it before because of the very poor reviews and Metacritic it got (60/100).
Obviously the game has some flaws (repetitiveness mostly) but I think the game also has great strenghts for a new IP and a developer (Crytek) that only made FPS before.
First, the graphics are absolutely stunning (even for today). Rome looks beautiful and extremely detailed, the art direction is really good.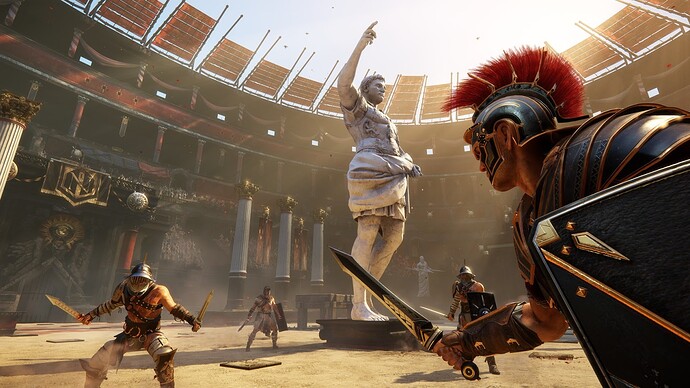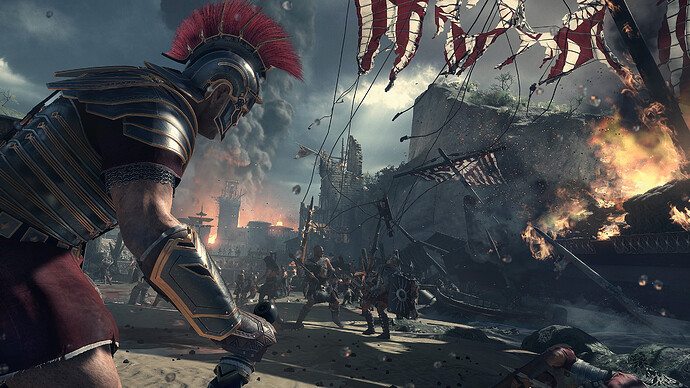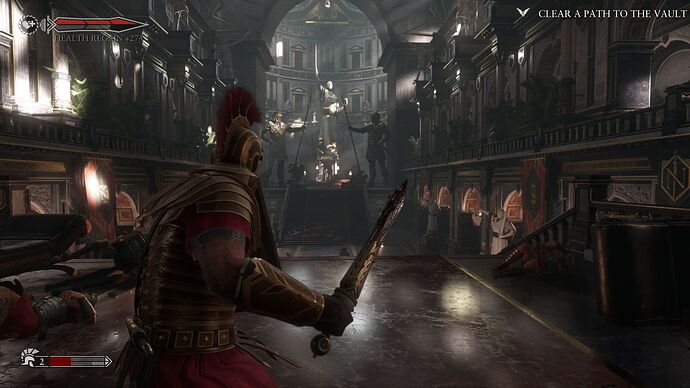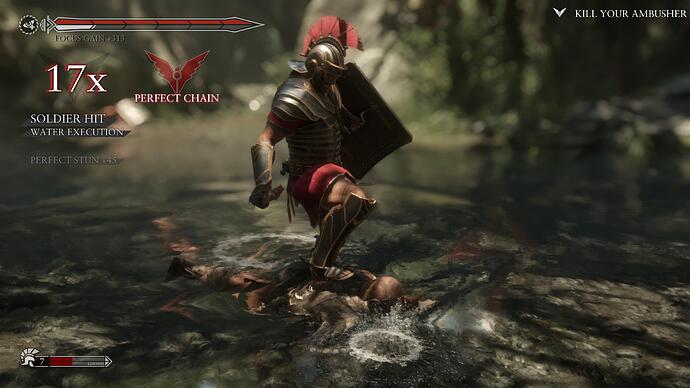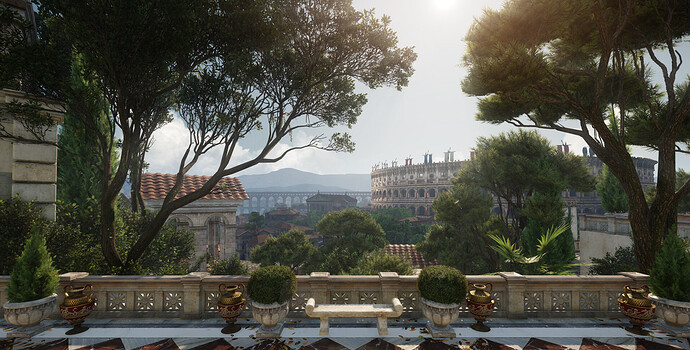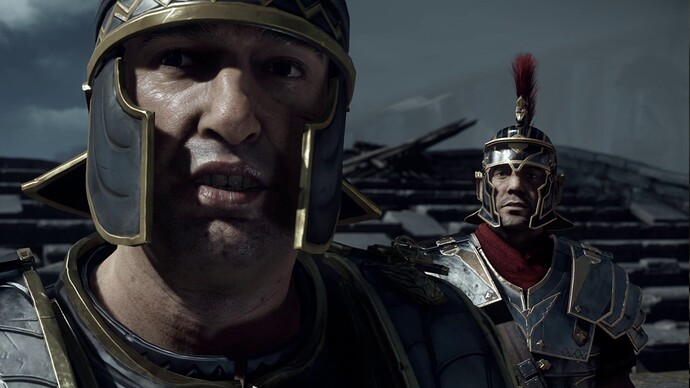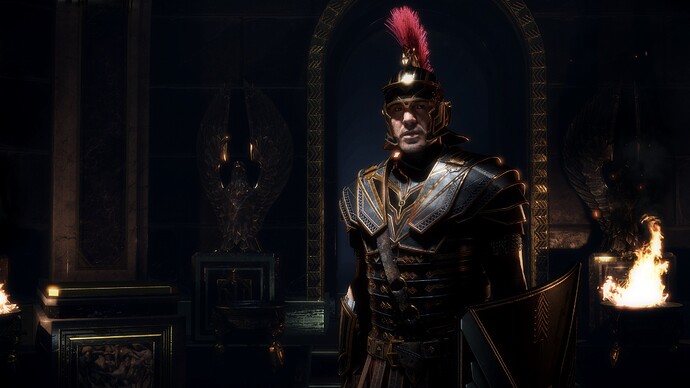 I thought it had an enjoyable story with a high-budget presentation, great acting and atmosphere. The Roman Legion formation sections and the final ending sequence were epic. And some of the cutscenes, damn…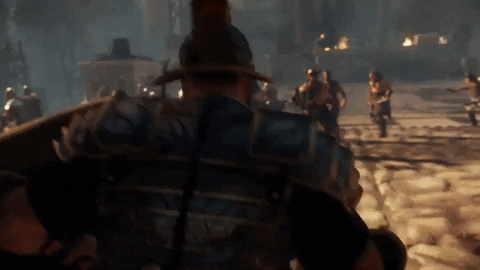 And that sequence in the Coliseum reminded me SO MUCH Gladiator (the movie), loved it.
It was like a mix of the " My name is Maximus " scene and the sword duel with Emperor Commodus at the end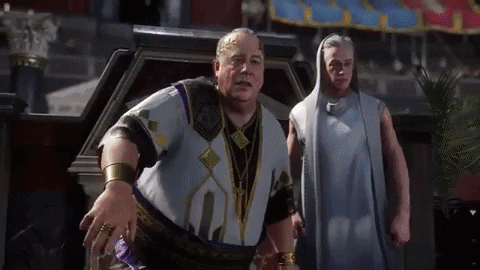 I also loved the feeling of the gameplay (the executions sequences are really impressive in my opinion, quite brutal, visceral and with a lot of different animations).
The (light) tactical elements were an interesting feature and the Multiplayer mode in the Coliseum a welcomed addition as well (I honestly didn't expect that game to have a Multiplayer mode and it turned to be quite good).
I think it has some signs that the game was rushed to release alongside the Xbox One and they also wasted time on that Kinect first-person version for the Xbox 360 before rebooting the project, which probably didn't help Crytek at the time.
Too bad it never got a sequel ultimately… Also sad for the developers as the years that followed Ryse have been difficult times apparently.
I read they were planning to turn it into a franchise going through different eras and empires with perhaps more fantasy elements (there were rumors shortly before release of a Ryse: Knights of England with dragons).
https://gamingbolt.com/ryse-knights-of-england-crytek-refuses-to-comment-on-rumours
I think this idea had a lot of potential (feudal Japan, ancient Egypt, the Middle Age and the war between France and England, Imperial China… or even a Ryse: Son of Sparta) and sequels could have improved a lot of things with more time and new approachs perhaps.
Though, as someone who is very interested by this period of time and a fan of the Gladiator movie, I badly want more AAA games set in Ancient Rome too. So many events to explore (the war with Carthage, the Civil Wars of Tetrarchy between the co-Emperors, the fall of the Roman Empire…).
In my opinion, a criminally underused setting in video games in recent years, among many others (most of the games about Rome are old strategy games).
Plus Ryse ends on a cliffhanger (somehow), so I'm not sure what I would have prefered between a sequel set in the same time period or another historical setting…
Anyway, please MS, fund a sequel on Series X. I think it could easily become the pillar franchise it was supposed to be with some commitment and now Game Pass.
Also, that incredible transition from Cutscene to Gameplay ala Lost Odyssey at the beginning !